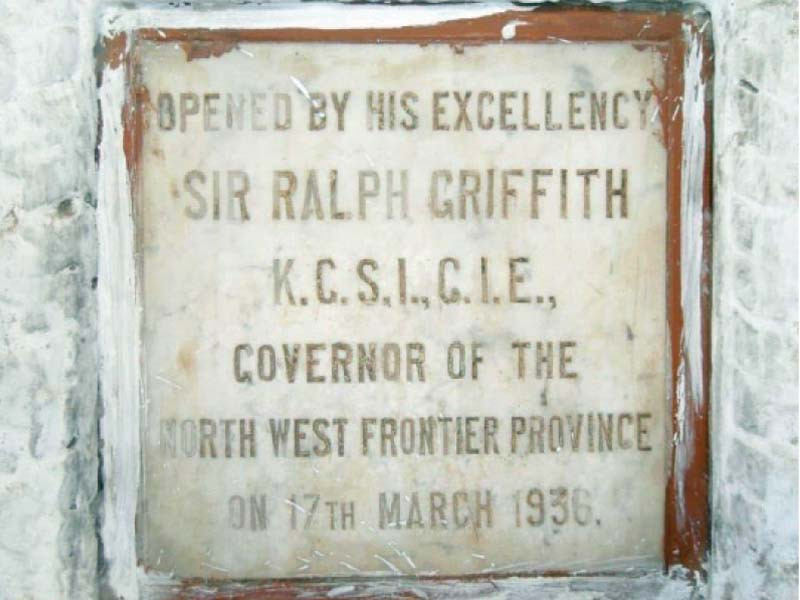 ---
DI KHAN:
Precious and historic properties of the Evacuee Trust Property Board are being leased out at throwaway prices in Khyber-Pakhtunkhwa's (K-P) Dera Ismail Khan district with the alleged support of a local Pakistan Tehreek-e-Insaf stalwart to his close aides without inviting much attention from government.
Recently a building where the Social Welfare Department's Office was working was sold at throw away prices to a party followed by a Mother and Child Care Centre as both were working in buildings leased from Evacuee Trust Property Board. Soon after this the famous building of TB Association was leased at a throw away price of Rs3.4 million.
The building is situated in the famous Bathia Bazaar. It was the property of a local Hindu Businessman Seth Jaisa Ram Bathia who made it a waqaf for all (irrespective of religions) and established a TB Hospital in the building on March 17, 1936 which was inaugurated by the then governor.
After independence the building was leased to a TB Association.
Soon after getting the lease the new owner decided to raze the building and construct a plaza on the land. His men even tried to enter the building and vacate it by force but this move was thwarted by the TB Association members and the civil society who consider it a building of historic significance.
"A hospital was established for TB Patients before the partition by the local Hindu seth which is even today known as Jaisa Ram Lotay Wala Hospital after the man who established it," said an employee of TB Association while talking to The Express Tribune.
He added that in 1954 the building was leased to District TB Association DI Khan where even today TB patients are treated free of cost.
"We are not only paying our rent without interruption and delay but as per the agreement we are responsible for the maintenance of the building too. Now suddenly were have been informed by the ETPB that the building is leased to another party and it is interested in establishing a plaza on the land and we should vacate the building," he said, adding that the building and hospital was the gift for the people of the Dera from a local Hindu businessman and it is not right to demolish it and use the land for a commercial plaza.
On the other hand civil society has requested PM Imran Khan, Chief Minister Mahmood Khan and the Peshawar High Court chief justice to take notice of the situation and stop the destruction of old historic buildings which have a historic significance for the people of the city and district.
The Express Tribune made attempts to contact officials of the ETPB but received no response.
Published in The Express Tribune, April 18th, 2021.
COMMENTS
Comments are moderated and generally will be posted if they are on-topic and not abusive.
For more information, please see our Comments FAQ