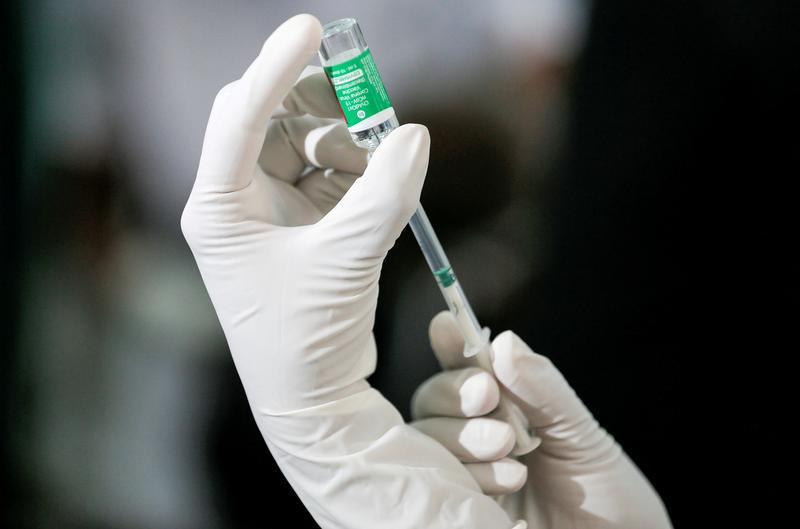 ---
RAWALPINDI/ISLAMABAD:
The novel coronavirus continues to strike as 14 more lives were lost to the contagion in Rawalpindi on Tuesday. According to details, three patients succumbed to the virus at Holy Family Hospital (HFH), four at Benazir Bhutto Hospital (BBH), and seven at Rawalpindi Institute of Urology and Kidney Liver Transplant (RIUKT).
A District Health Authority (DHA) spokesperson said that about 291 patients are receiving treatment in these hospitals and among them, 222 are on oxygen while 13 are on ventilators. The health department has issued an advisory after the number of patients requiring oxygen therapy increased rapidly, owing to which, the system has come under pressure, the official added.
The district health department further suggested that eligible citizens should get themselves vaccinated and avoid leaving homes unnecessarily. The rush at three vaccination centres, Shahbaz Sharif Sports Complex, Red Crescent Centre and Fatima Jinnah Women's University, has reported an increase, the official mentioned.
Moreover, people aged 70 and above are being vaccinated at their homes through mobile vaccination centres, they maintained.
Meanwhile, with 210 new cases reported in a span of 24 hours in the city, the number of Covid-infected patients has reached 22,285 with 20,546 from Rawalpindi and 1,739 from other districts.
ZF100 clinical trials
Following the approval of the Drug Regulatory Authority of Pakistan (DRAP), the third phase of the clinical trial of ZF100, a protein vaccine developed by the Institute of Microbiology Anhui Zhifei Longcom Biopharmaceutical Company of the Chinese Academy of Sciences, has started in four cities of Pakistan.
DRAP has approved the nomination of Shaheed Zulfikar Ali Bhutto Medical University (SZABMU) Islamabad as a clinical trial site. Apart from this, trials will also be held in Lahore, Karachi, and Faisalabad. SZABMU will hire almost 2,000 volunteers for clinical trials of the vaccine, a spokesperson stated.
Speaking to The Express Tribune, SZABMU Vice-Chancellor Prof Dr Tanveer Khaliq said that ZF100 vaccine was a protein vaccine and is considered to be the fastest and most effective. He said three doses of the vaccine will be administered to the recipient with a month's gap.
"The vaccine has an efficacy rate of 92 to 97 percent against Covid and is considered to be the most effective vaccine against coronavirus respiratory infections," he maintained. He added that two phases of clinical trials of the drug had been completed in China while 70,000 doses had been administered in Indonesia.
The VC said that emergency use of this vaccine had been allowed in Uzbekistan which has ordered five million doses of the vaccine and already received one million doses while clinical trials are also underway in Ecuador.
Dr Khaliq said that in trials, healthy people over the age of 18, who have not participated in any such activity before and are not infected with coronavirus and non-pregnant women, can participate in the trials.
Meanwhile, Department of Molecular Biology Assistant Professor Dr Syeda Karan Riaz said the university requires the services of approximately 2,000 volunteers for the trial. About 50 volunteers have joined the trial so far, she added.
She maintained that the trials will last for three months and volunteers participating in the process will be kept under observation for six months. She said this vaccine is halal and could also be taken while fasting.
Dr Riaz said that volunteers would be paid Rs16,000 and will be insured while the company will bear the cost of treatment up to Rs3 million in case of any side effects.
Published in The Express Tribune, April 21st, 2021.