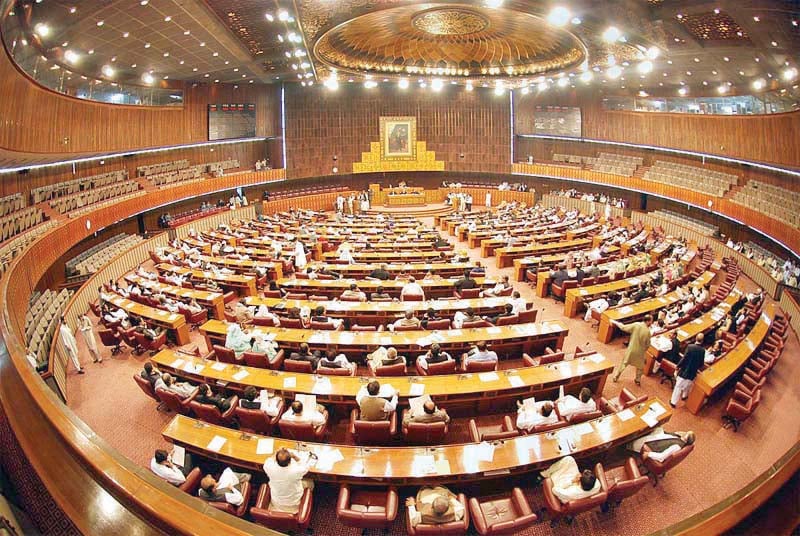 ---
ISLAMABAD:
The National Assembly (NA) standing committee on health has rejected the government's proposed Medical Teaching Institution (MTI) Act by majority votes.
The MTI Act enacted by a presidential ordinance was tabled in the committee's meeting for approval on Monday.
The panel members said that the Act was initially enforced in Khyber-Pakhtunkhwa (K-P) three years ago but the situation in the hospitals there was abysmal.
Pakistan Muslim League–Nawaz (PML-N) MNA Dr Samina presented names of senior doctors who were fired from hospitals in K-P after the promulgation of the MTI Act. However, PTI Parliamentary Secretary on Health Nausheen Hamid failed to furnish a satisfactory answer.
The lawmakers of the Pakistan People's Party (PPP) also vehemently opposed the Act.
Committee chairman Khalid Magsi initiated the voting on the Act in which seven members opposed the bill while only four members voted in its favour. Parliamentary Secretary Hamid appealed to the panel to postpone the MTI Act till the next meeting so that she could collect the details of the sacked doctors in K-P on which the matter was postponed until the next meeting.
Published in The Express Tribune, April 20th, 2021.