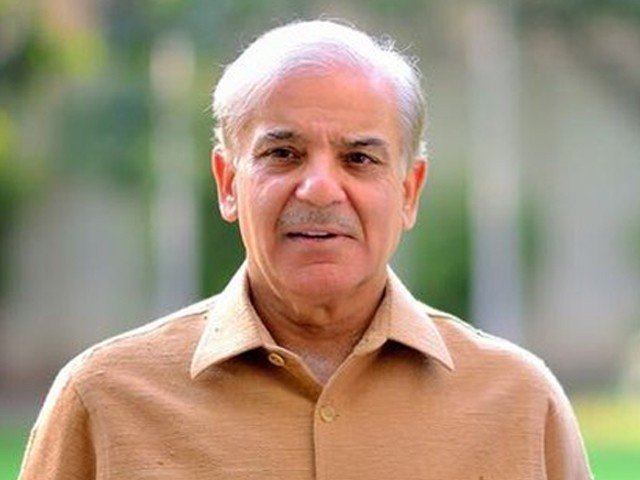 ---
LAHORE:
Lahore High Court (LHC) Chief Justice Muhammad Qasim Khan has constituted a three-judge bench that will hold fresh hearing on PML-N President Shehbaz Sharif's post-arrest bail application.
The bench – comprising Justice Ali Baqar Najafi, Justice Alia Neelum and Justice Syed Shahbaz Ali Rizvi – was notified on Monday. Earlier, it was reported that the LHC chief justice would refer the matter to a referee judge.
Shehbaz had applied for a post-arrest bail in a money-laundering case and an LHC bench comprising Justice Sardar Muhammad Sarfraz Dogar and Asjad Javed Ghural was earlier constituted to hear his plea.
On April 14, the division bench briefly reserved the judgment after hearing arguments of both the parties. While counsels for Shehbaz and the PML-N workers and leaders were waiting for the bench to unveil its order, the bell outside one of the judges' chambers rang.
Also read Referee judge to decide Shehbaz's bail matter
Later, the court staff emerging from the chamber announced that "the bail is allowed". However, lawyers of Shehbaz Sharif failed to get the court's written order.
After three days of confusion and speculations, both the members of the division bench on Saturday issued their separate orders, making accusations against each other.
Justice Dogar noted that the bench had unanimously agreed to grant bail to Shehbaz but when he sent a short order for Justice Ghural's signature, the latter said he wanted to write a dissenting note.
Therefore, he added, "we are rendering separate orders and after completion of the same, matter shall be placed before the chief justice for nomination of a referee judge."
Also read Mystery still surrounds Shehbaz Sharif's bail
Justice Ghural, on the other hand, accused the senior judge of issuing the short order unilaterally.
"It is shocking for me to observe here that it has been mentioned in the beginning paragraph of the said order that unanimous order qua grant of bail to the petitioner was announced, which is against the ground reality," said the judge stated.
"After hearing the parties, when my learned brother sought my consent qua allowing the petition, I refused in the court, whereupon the announcement was deferred for consultation in the chamber, where I again straightaway refused but surprisingly, my learned brother unilaterally announced his decision through his naib qasid, granting bail to the petitioner," he maintained.
National Assembly Leader of the Opposition Shehbaz Sharif was arrested by the National Accountability Bureau (NAB) on September 28, 2020 after the LHC rejected his bail plea in a money laundering case.
The NAB reference mainly accuses the PML-N leader of being the beneficiary of assets held in the name of his family members and benamidars who had no sources to acquire such assets.
COMMENTS
Comments are moderated and generally will be posted if they are on-topic and not abusive.
For more information, please see our Comments FAQ