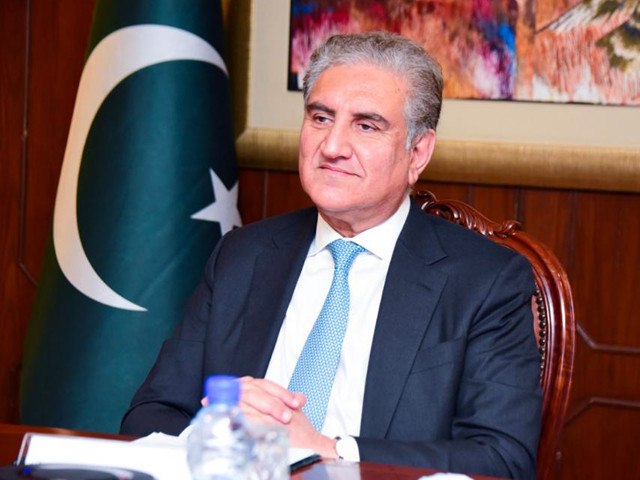 ---
Foreign Minister Shah Mahmood Qureshi on Monday said that Pakistan never evaded talks and wants to live in peace with all its neighbours including India.
The FM's remarks came while speaking at a news conference in UAE where he reached on April 17 for a three-day official visit.
"Both India and Pakistan will have to think about their bilateral ties," the foreign minister said. "Pakistan is ready to talk with India if it takes back its steps of August 5. Pakistan cannot ignore the Kashmir issue."
FM Qureshi added Pakistan desired peace in the region as peace would ensure better economy and more economic opportunities will be created.
"Visit to the United Arab Emirates will strengthen existing bilateral ties between the two countries," he added.
He further added that the government wanted to give the right to vote to the overseas Pakistanis and it is consulting with other political parties on the issue.
He would also meet with his counterpart Sheikh Abdullah bin Zayed bin Sultan and other UAE dignitaries in Abu Dhabi today.
Read more: No meeting scheduled with Indian FM in UAE, says Qureshi
Talking to UAE Senior Minister and Commissioner General International Expo 2020 Nahyan bin Mubarak Al Nayhan in Abu Dhabi, FM Qureshi said Pakistan greatly valued its decade-old relations with the UAE and was committed to further strengthen ties.
"Pakistan has focused on its economic priorities," he said adding the two countries had great potential to enhance bilateral cooperation in diverse fields, including trade and investment.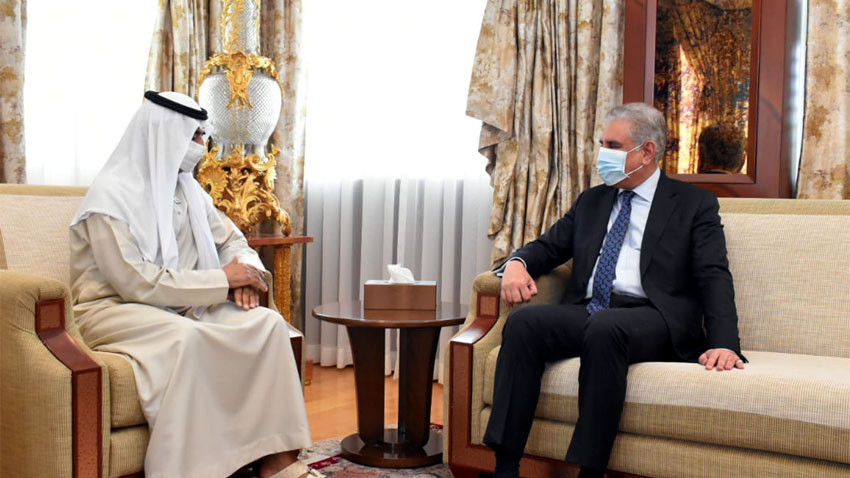 PHOTO: RP
Qureshi further maintained that Pakistan would fully participate in the International Expo being held in Dubai in October this year.
Welcoming the growing bilateral relations, the UAE senior minister indicated his full cooperation for the enhancement of bilateral cooperation in various fields.
Earlier it was reported that Foreign Minister Qureshi had ruled out backchannel talks between Islamabad and New Delhi, saying that he was not scheduled to meet his Indian counterpart, Dr S Jaishankar.
"I am here for a bilateral visit and not an India-specific agenda. My agenda is UAE-Pakistan and not India-Pakistan," he told the media in Dubai, a day after reaching the UAE on a three-day visit, putting an end to speculations triggered by New Delhi's announcement that its external affairs minister would also be in the Gulf nation for a day.
"I don't think a meeting is set out with the Indian foreign minister," he added.
The minister further said Islamabad had never shied away from addressing problems through dialogue.