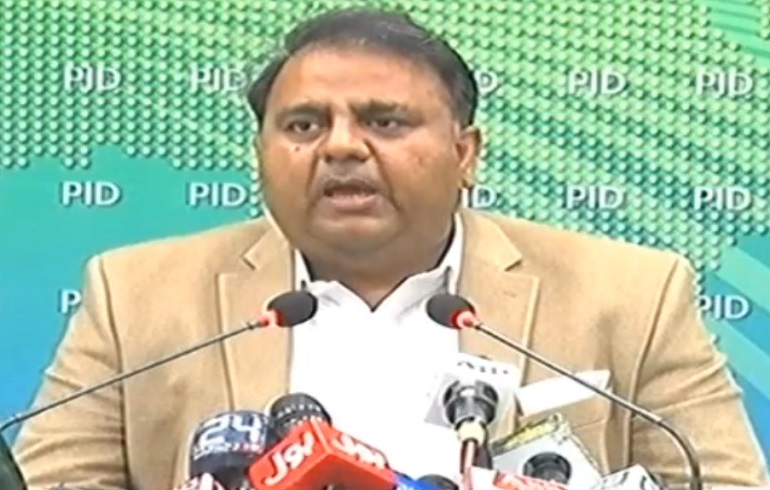 ---
ISLAMABAD:
Federal Minister Fawad Chaudhry on Saturday said that banning Tehreek-e-Labbaik Pakistan (TLP) was entirely Pakistan's internal decision and outrightly rejected any foreign pressure on the matter.
Regretting the language recently used by PML-N leader Rana Sanaullah, the minister said nobody can be allowed to threaten the institutions and officers. He added that it has been decided to register a case against Sanaullah.
Earlier during the day, the minister had visited the District Headquarters Hospital Rawalpindi to inquire about the health of police personnel injured in the recent protests.
Also Read: Opposition calls for probe into origins of TLP
The cabinet's approval of a summary to ban the TLP came in the wake of thousands of its activists and supporters staging violent protests for three straight days across the country over the arrest of their leader.
Armed with sticks, canes and in some instances guns, they went on a rampage, causing loss of life and damaging properties worth millions of rupees.
After imposing the ban, the government also decided to circulate another summary among members of the federal cabinet for the dissolution of TLP on April 16, saying the matter would then be taken to the Supreme Court.