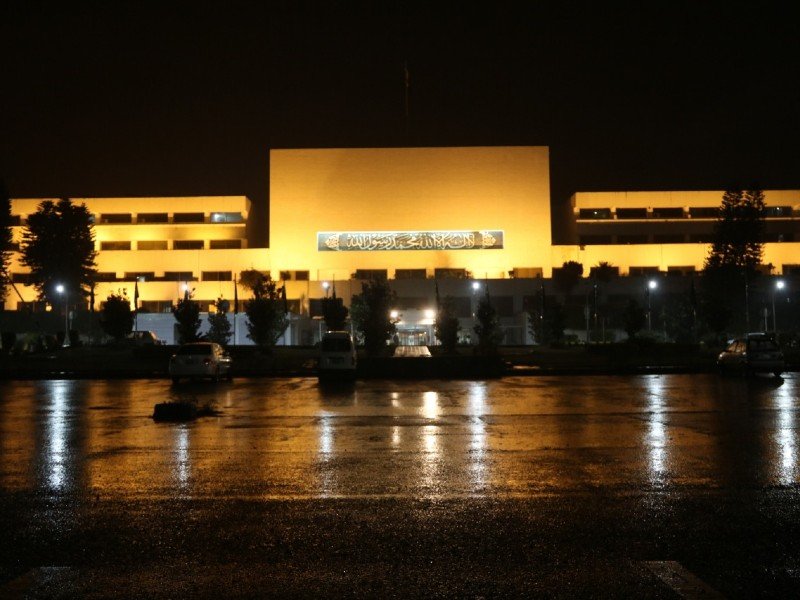 ---
ISLAMABAD:
Opposition on Friday called for launching a probe into the emergence of the TLP – a religious party that the federal government proscribed on Wednesday amid violent protests – as a PML-N lawmaker demanded that the government must break ties with France over blasphemy issue.
When the National Assembly resumed its session, PML-N's Riaz Pirzada took the floor and demanded that the government must explain as to who helped make the TLP, the Sipah-e-Sahaba, a sectarian outfit, and the TTP, an ultra-orthodox militant group.
"These groups become a problem even for those who create them. Violence is on the rise in politics, religions and sects. Let's hold a serious discussion about it in the parliament," he said.
Syed Imran Ahmed Shah, who also belongs to the PML-N, urged the government to fulfill its commitment with the TLP and to ask the French ambassador to leave the country in protest against display of blasphemous caricatures of the Holy Prophet (PBUH) in public spaces last year.
The lawmaker, however, also urged the speaker to form a parliamentary committee to investigate as to who created the TLP and what was their aim.
PPP's Syed Naveed Qamar criticized the federal government for mishandling the issue and asked as to why it promised to break diplomatic ties with France in a deal with the TLP while knowing all along that it could not do that.
He also asked as to if the government had managed to implement the ban it had earlier imposed on other groups and parties. Qamar said the government has decided to approach the Supreme Court over the matter of proscribing the TLP but has not yet taken the parliament into confidence.
On the demand of the PPP leader, Speaker Asad Qaiser asked Minister for Interior Sheikh Rashid to give a policy statement on the issue in the parliament on Monday.
Responding to the opposition's criticism, Minister for State on Parliamentary Affairs Ali Muhammad Khan said the government had not made any deal with the TLP to expel French envoy.
"The deal said the government will table a resolution in this regard in the parliament. But the religious party later started insisting on a resolution of its choice. On the one hand, the TLP was engaged in talks with the government, while on the other hand it was preparing for a long march," he said.
The speaker, later, also asked the minister to table a resolution with regard to respect of the Holy Prophet (PBUH) at the Monday sitting of the National Assembly after drafting it in consultation with the all the parliamentary parties.
Speaking during a calling attention notice, MNA Sajid Khan said two crossings –Darra Nawa and Gursal – at the Pakistan-Afghanistan border had been non-function respectively since 2007 and 2009.
"Both the counties should reopen the crossings so that people of both sides could get employment and business opportunities," he said.