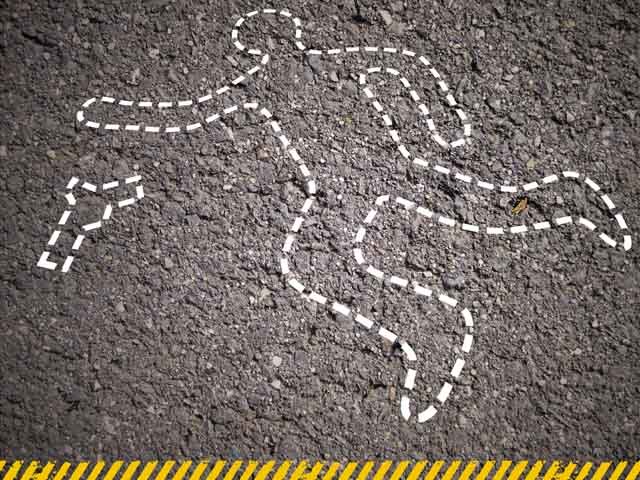 ---
LODHRAN:
A prayer leader was shot dead on his way home after offering Taraweeh prayers in Chak No 8 M on the outskirts of Lodhran Dunyapur on Thursday. Police said 45-year-old Khuda Bakhsh was shot in the head and chest. The prayer leader was killed by unknown persons.
The police operation is underway and a case has been registered in this regard. "The suspect will be arrested soon," said SHO Sabir Qureshi, while District Police Officer Syed Karar Hussain took notice of the incident and formed a team headed by DSP to arrest the accused immediately. The DPO said it would not allow anyone to take the law into its own hands. The incident is under investigation.
While other sources said that the reason behind the murder maybe black magic. The body has been shifted to Tehsil Headquarters Hospital and was handed over to heirs after postmortem. Earlier this on January 28, The prayer leader of a mosque in Multani Colony was slaughtered to death by unknown assailants. The police identified the deceased as Asif, son of Mureed Hussain. His body was found from the quarters adjacent to the mosque.
Also read Normalcy returns as protests fade
According to preliminary investigation, the victim was living with his wife and daughter in a quarter located on the upper storey of Shalimar Mosque. Unidentified suspects came to see him and had tea with him. Afterwards, they locked his wife and daughter in another room and slit the throat of the victim. Nearby people rushed to the location after hearing the hue and cry of the victim's family and found the prayer leader in a pool of blood. They informed the police who moved the body to the morgue for an autopsy.
The family of the victim told police that they had no enmity with any person. Chief Minister Punjab Usman Buzdar took notice of the incident and asked the authorities to submit a report at the earliest. Speaking to The Express Tribune, Lahore police chief Ghulam Mehmood Dogar said a first information report (FIR) has been registered against unidentified suspects.
"Police are conducting a detailed investigation of the case to apprehend the suspects involved in the gruesome murder of the prayer leader," he added. A few months back, a mosque leader was murdered for honour in the provincial capital. A Dubai-returned old acquaintance had stabbed him to death in his quarters.