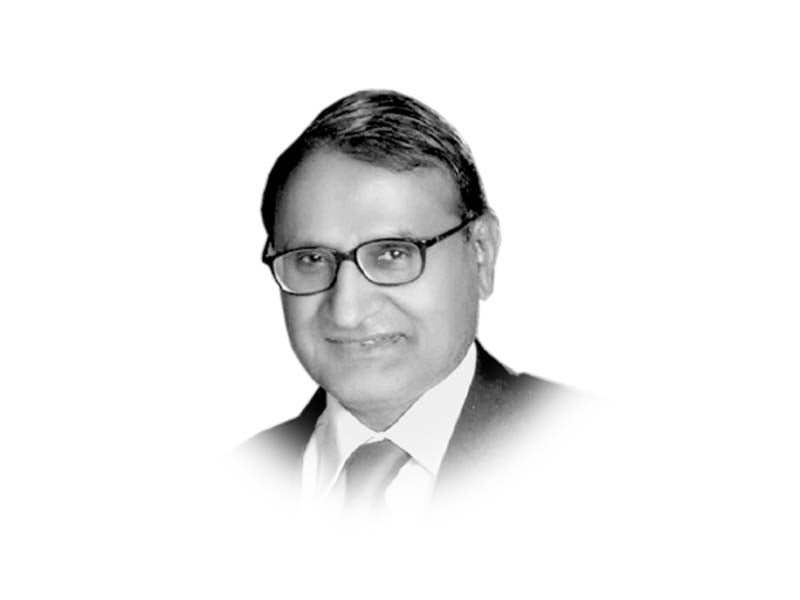 ---
Monday, the 12th of April, was not a day like any other. I was telling my online human rights and development class at Pakistan Institute of Development Economics (PIDE) that the household name for the articulation, advocacy and defence of rights, the iconic IA Rehman, had agreed to deliver a lecture. The students had hardly begun to express excitement when the news flashed on the screen that Rehman Sahib (RSb), as he was fondly known, had passed away. Instead of listening to him on rights, we would be performing his funeral rites. As if this wasn't enough of a shock, the drive from Islamabad to Lahore to attend the janaza was turned all the way back to Islamabad by the defenders of faith, with Lahore just a few kilometres away.
My first encounter with RSb was in January 1973, when I left teaching at Government College, Lahore to join the premier newspaper of the time, The Pakistan Times, as economic correspondent. What a roll call of honour the place was — AT Chaudhri, Safdar Mir, RSb, Aziz Siddiqui, Tahir Mirza, Hameed Sheikh, ZIM, and Munoo Bhai, Abdulllah Malik and Zaheer Babar across the floor at Imroze. A youngster like me could not fail to be on a steep learning curve. In my beat — Economy — Shibli BCom looked at commerce and Aslam Shaikh reported from Islamabad. My part of the beat was to write a weekly column and editorial notes. Knowing economics, however, was not enough to write for the public at large. That's where I found an affectionate and forthcoming hand holder in RSb. He told me at the funeral of my cartoonist/artist father that he knew him from his short stint as a script writer for films. RSb was also part of the famous creative community of the Royal Park and Lakshmi Chowk area of Lahore. A less known facet of his personality was his keen interest in economy in general and command over the agrarian economy and its structure in particular. He believed that social change will be distorted without meaningful land distribution. He spoke at the launch of my book on the radical Cambridge economist, Joan Robinson. The youth in those heady days was possessed by a revolutionary zeal of the Chinese kind, while RSb was what was labelled a social imperialist. This ideological distancing never showed up in our conversations, quite a few held at Khadija Gauhar's house on Sarwar Road. Tolerance, humility and austerity were the basic requirements of the left workers in their days, says Hussain Naqi, whose ancestral village in India, Pangore, was next to RSb's Hasanpur.
It was this training, plus the experience of rising from the grassroots of journalism to the very top, that played a key role in his eventual emergence as the most outstanding champion of citizen rights. He followed the Pashtun Rehman Baba: "Never grow thorns; that will only make your way thorny." I was at Cambridge doing my PhD when the Human Rights Commission of Pakistan (HRCP) was set up in the 1980s, a period known for the travesty of rights. RSb was its brain, and after Asma Jahangir, the face as well. The economic reformer in him was still active. His takeaway from political and labour movements was that economic, social and political rights were not delivered in isolation. It was at his initiative that the HRCP began annual economy watch sessions and reports prepared by Nadia and myself. Having tasted the machinations of the national security state, he also made me work on the state of human security in Pakistan.
Long live Rehman Baba of Hasanpur!
Published in The Express Tribune, April 16th, 2021.
Like Opinion & Editorial on Facebook, follow @ETOpEd on Twitter to receive all updates on all our daily pieces.