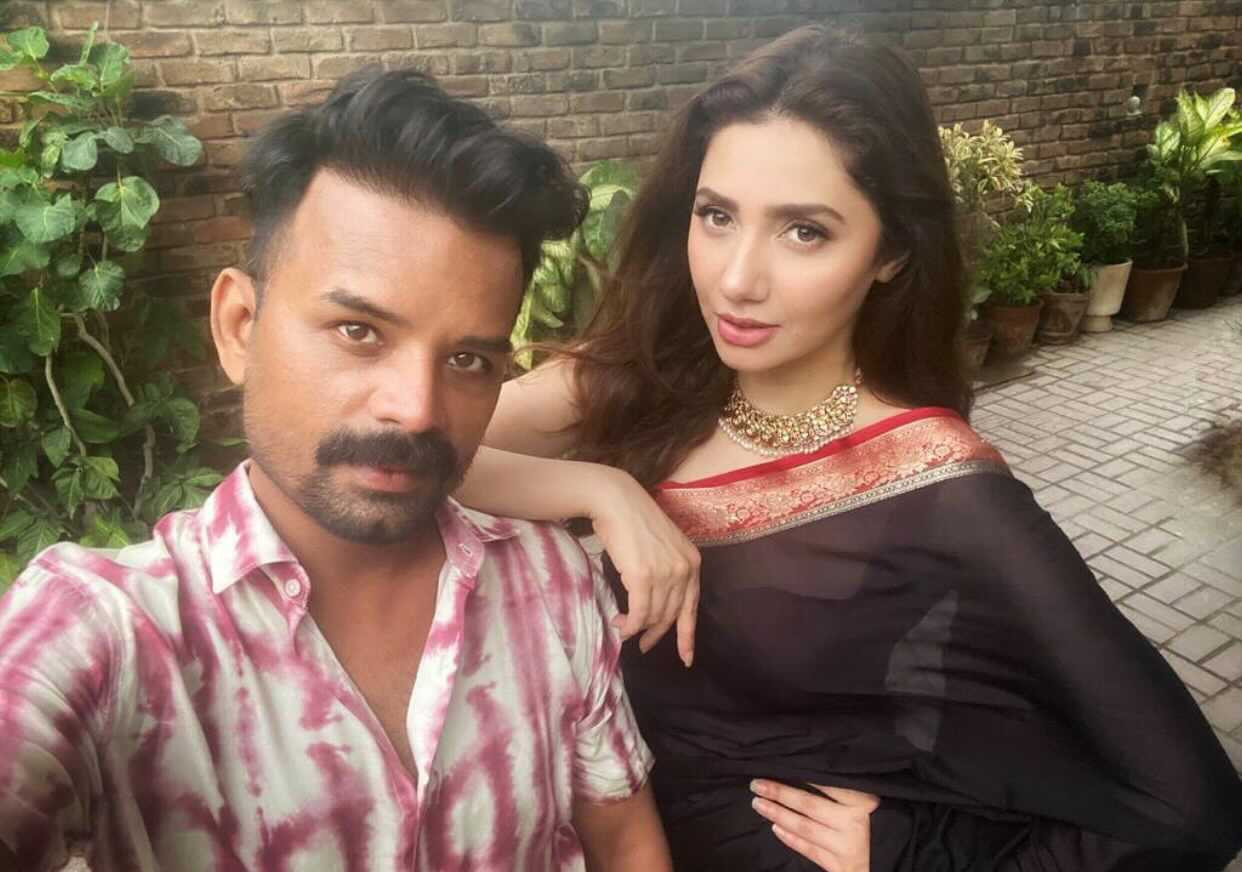 ---
Mahira Khan has always been one to express her gratitude for people she holds close to her heart. The actor, besides her family members, often shares pictures with other special people in her life, ranging from co-stars and industry peers to her manager Sahar, who she lovingly refers to as Seher Khala.
However, this time around, Mahira has penned a note for her makeup artist she has been friends with since kicking off her career as a VJ.
"People always ask me why I post so many photos of my team, particularly my makeup artists. Most of the time I don't know how to answer that," the Verna star wrote in an Instagram post, while also sharing a few pictures with celebrity makeup artist Adnan Ansari. "Today, as I write a post for Adnan, I thought I'd share this with all of you."
Mahira then revealed that Adnan was an assistant makeup artist at Nabila's when she was a VJ at MTV.
"We were all sent to Nabila's for a makeover, I wasn't ready to get anything done so I was assigned to Adnan," she recalled, adding, "We sat there literally twiddling our thumbs. I remember laughing at everything he said. This was 2006/2007. Fifteen years later, he is still my makeup artist - well to the world at least. For me, he is so much more than that."
The Raees star continued, "He's my friend, my brother, my keeper of secrets. He knows when I'm upset and knows how to make me smile. He has seen me cry sneakily onset and held my hand through it. I have held him in my arms when he has broken down. We have laughed, cried, danced all night, eaten like crazy and travelled the world - all of it - together. He is my family."
Mahira shared she is extremely grateful to her job and the universe for surrounding her with people she loves so much. "Alhumdulillah," the actor went on. "So to answer the question is quite simple - I am, because of them."
She then sent a birthday wish to Adnan, writing, "Belated happy birthday my Adnan, my dil ka tukraa. Love you forever and always. PS: Sorry for the longish note, counting my blessings. Also Ramzan Mubarak to all."
This is not the first time Mahira has penned a heartfelt note for a member of her team. Earlier, she wished for another one of her makeup artists, Babar Zaheer. She shared, "Meray jigar ka tukda, my Babar. You know exactly how much you mean to me, I am so grateful that we found each other. May this bond always be full of love, laughter, respect, dancing and singing Ameen. I love you, always."
Have something to add to the story? Share it in the comments below.