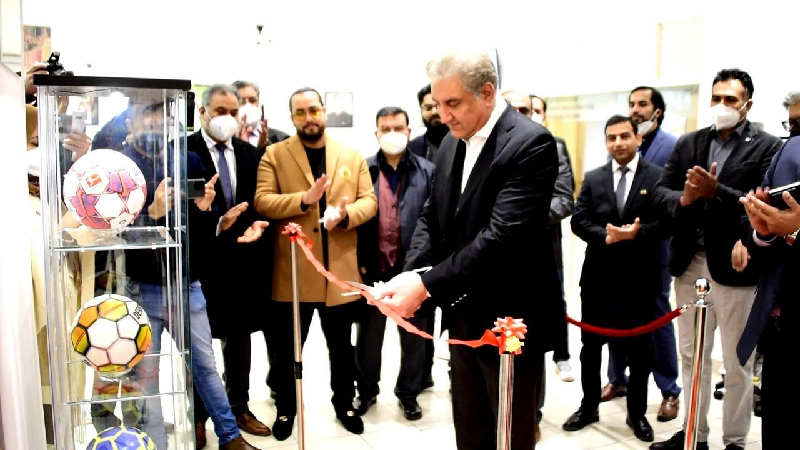 ---
ISLAMABAD:
The recently concluded visit of Foreign Minister Shah Mahmood Qureshi will pave the way for the visit of Prime Minister Imran Khan to Germany — a key European power that remained off the radar for Islamabad – officials said here on Tuesday. Qureshi this week visited Berlin, a first trip by any foreign minister after a gap of nine years.
"The visit has been extremely successful," said a senior Foreign Office official while speaking to The Express Tribune on condition of anonymity. The German authorities showed interest in collaborating with Pakistan in different fields, including energy, power and other sectors. "It is up to us to capitalize on the opportunity," added the official. Diplomatic sources said Pakistan was hoping to arrange the visit of Prime Minister Imran to Berlin some time later this year.
"Germany is an important player but unfortunately we ignored this key European power for so long," admitted the official. He, however, said the visit of the foreign minister would help lay the foundation of structured dialogue between the two countries. Meanwhile, an FO statement said that Qureshi visited the Embassy of Pakistan on the second day of his official visit to Berlin on Tuesday. During his visit, the foreign minister was received by the ambassador and officers of the embassy. He was given a tour of the consular section where he interacted with applicants availing the services.
Read 'Arzi Nawees' appointed at embassy in Berlin to facilitate Pakistani diaspora
With a view to easing the difficulties faced by the Pakistani community and to further facilitate them, FM Qureshi inaugurated the position of "Arzi Nawees", who would offer free-of-cost facilitation for NADRA and IMPASS online-applications. He also announced that a similar post will soon be operationalised in the consulate general in Frankfurt and other places in Europe where required. The foreign minister also inaugurated a "Football Corner" in the consular section dedicating it to the hardworking Pakistanis stitching footballs especially in Sialkot.
He highlighted that the Football Corner would serve as a constant reminder about the contribution of Pakistan to the most loved sport of football across Europe. Over 50 million footballs, designed and manufactured in Pakistan, make their way to Germany every year, to be used especially in the prestigious Bundesliga matches, which are viewed by millions of people across the world. Foreign Minister Qureshi also interacted with members of the Pakistani community who had travelled from various parts of Germany to meet him. During the meeting, members of the community apprised Qureshi of the ways to further promote Pakistan's image in Germany and offered suggestions.
COMMENTS
Comments are moderated and generally will be posted if they are on-topic and not abusive.
For more information, please see our Comments FAQ