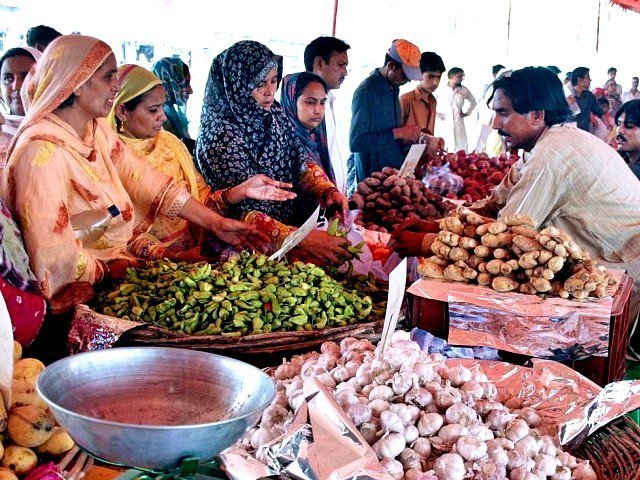 ---
ISLAMABAD:
As many as 25 'mobile sasta bazaars' would operate in Islamabad during the month of Ramazan to provide quality edibles to the buyers at subsidised rates at their doorstep. Deputy Commissioner Hamza Shafqaat said that the district administration is making efforts to provide maximum relief to the lowerincome groups under the directives of Prime Minister Imran Khan.
He added that about 100 utility stores were also made functional across the city to ensure the availability of basic kitchen items at affordable rates. Islamabad Capital Territory (ICT) administration had finalised a plan to provide relief to the citizens during the month of Ramazan, he said. Sharing the plan, he said around 10 Ramazan 'sasta bazaars' were set up at various locations in the city to control profiteering and hoarding of essential commodities. These bazaars are established in collaboration with the Capital Development Authority (CDA) in Sectors E-11, G-7, G-10, H-9, I-9, Pakistan Town, Lohi Bher, Aabpara, Bhara Kahu and Tarnol, the DC informed.
Read Add to cart?
He further said that the administration will take strict punitive action against those responsible for price hike and profiteering during the month of Ramazan. He maintained that administrative officers would work actively to prevent profiteering and hoarding, besides ensuring the sale of sugar, ghee, flour and other essential commodities at the government rates fixed throughout the city. Shafqaat warned that the violators of the fixed rate will be dealt with by imposing a fine of Rs100,000, sealing of shops and imprisonment of shop keepers for six months.