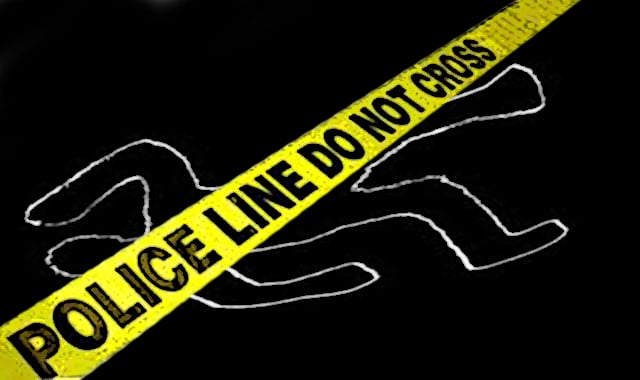 ---
DIJKOT:
A 15-year-old girl was set on fire allegedly for resisting her cousin's attempted to rape her on Wednesday.
According to the police report, the suspect set his cousin's clothes on fire. As a result, both legs of the victim were badly burnt.
Rescue 1122 personnel rushed her to a hospital after providing her initial medical aid.
A case regarding the incident was lodged by a widow, Saira Asad. She stated that she had gone out for some work when the suspect, Wasim, who was her close relative, found her 15-year-old daughter alone in the house and tried to rape her.
Saira said, "When my daughter resisted, the accused slapped her and set on fire, which badly burnt her legs. After this the suspect fled the scene."
On being informed by the complainant's neighbours Mohammad Shahid and Owais, a rescue team reached the spot and shifted the girl to the hospital. Police have registered a case against the suspect under sections 376 (punishment for rape), 436 (mischief by fire), and 511 (punishment for attempting to commit punishable offenses with imprisonment for life).
According to SHO City Jaranwala Inspector Rana Asghar, the suspect is the girl's maternal cousin and raids are being carried out to arrest him. The suspect's motorcycle and mobile phone have been seized and he works in a bookshop in Jaranwala. Meanwhile, CPO Sohail Chaudhry took notice of the matter and formed teams headed by the DSP Jaranwala to arrest the suspect.
Minor boy assaulted
In a similar incident earlier this year on February 12, a six-year-old boy was injured allegedly after the assailants' attempt to rape him failed. Four people, including a police constable, injured the boy during the alleged molestation attempt. The boy was shifted to a nearby hospital, where doctors said his condition was critical.
A case was registered under sections 341, 506, 377B and 34 of PPC and police started searching for the suspects. The police said the child was stopped on the way by a constable deputed in Muridwala and his accomplices Kashif Shaukat and Amjad.
The boy's father stated that after hearing the screams of his son, Wasif Rehman, Asif Shabbir, Subhan Ashiq, Liaquat Ali and others gathered at the scene. The suspects threatened to kill them and fled.
A week earlier, a boy was found dead after being sexually assaulted in Chowk Steel Bagh area after remaining missing for five days.
According to the police report, the 15-year-old son of Mustafa went missing after going to a poultry farm in Raukhanwala area for work.