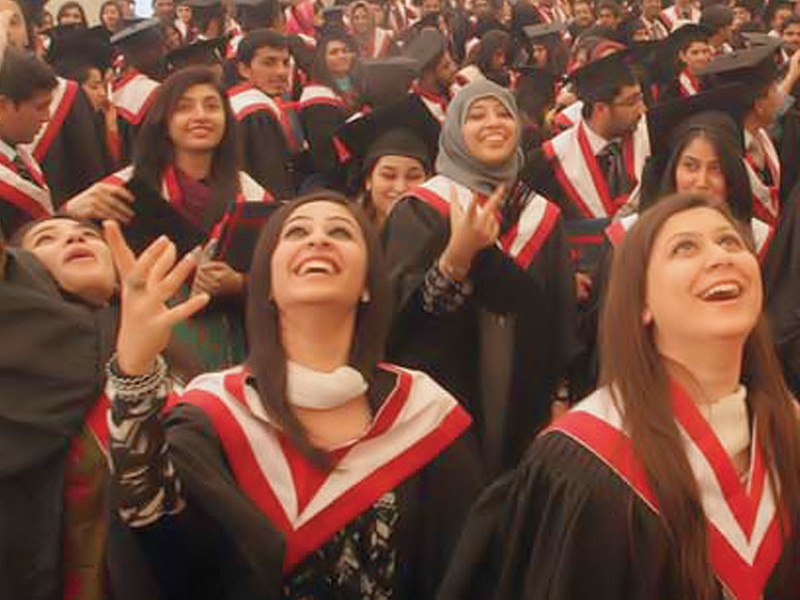 ---
ISLAMABAD:
As many as 22 women vice chancellors, provosts, executive directors and deans from higher education institutions (HEIs) across Pakistan logged in to participate in a workshop with an aim to enable women in leadership roles in universities.
The workshop entitled 'Collaboration for Excellence - Women Leadership in the Higher Education Sector was organised by the National Academy of Higher Education (NAHE) on Wednesday. All participants had one goal in mind – to work together and find a way to include women in leadership roles at universities. The participants from all provinces as well as the federal capital were part of this groundbreaking conversation chaired by NAHE Rector Dr Shaheen Sardar Ali.
Reflecting on personal and professional experiences, women at the forefront of higher education in Pakistan talked through challenges confronted in their professional life, how they overcame them and opportunities that helped them. Government College Women University Sialkot Vice Chancellor Dr Rukhsana Kausar touched upon the issue of women working without support structures and financial cushions in place while Lahore University of Management Sciences Provost Dr Farhat Haq spoke about the edge that Pakistani women hold in the shape of strength and resilience.
Furthermore, Fatima Jinnah Women University Vice Chancellor Dr Saima Hamid reiterated how women leaders in higher education had to fight to be heard and to have their contributions seen while University of Sufism and Modern Sciences Vice Chancellor Dr Parveen Munshi spoke about the administrative and financial competencies that need to be learned on the job because most institutions lack preparatory capacity-building opportunities. Aga Khan University Vice Provost Dr Tashmin Khamis touched a chord with all the participants present when she talked about the justifications women have to give when making changes or suggestions and the constant 'guilt trip' women employees find themselves taking.
Read Teachers to boycott matric exams
Themes that became clear through the course of the discussion and which will form part of the 'Women leadership Programme', include women's perception of self, social structures that may work for or against women, the need for networking and reiterating ideas, and the crucial role of good mentorship. The speakers maintained that becoming part of the 'power circle' or 'decisionmakers circle' within universities can be challenging for women as information sharing and decision making can happen in social settings which may not be accessible to them.
For the future, the participants hoped to collaborate and work together to address these challenges, create opportunities, and provide women at the cusp of leadership with the resources they need. Going forward, NAHE intends to draw upon the ideas generated by this incredible group of women leaders to design and implement excellence and leadership courses across Pakistan, both centrally and through regional hubs of learning, Dr Ali maintained.
This virtual engagement is one of the several and ongoing workshops NAHE intends to hold with women working in HEIs to support and widen the pool of women in leadership positions, he added. This series of training is one of the multiple ongoing NAHE endeavours at HEC.