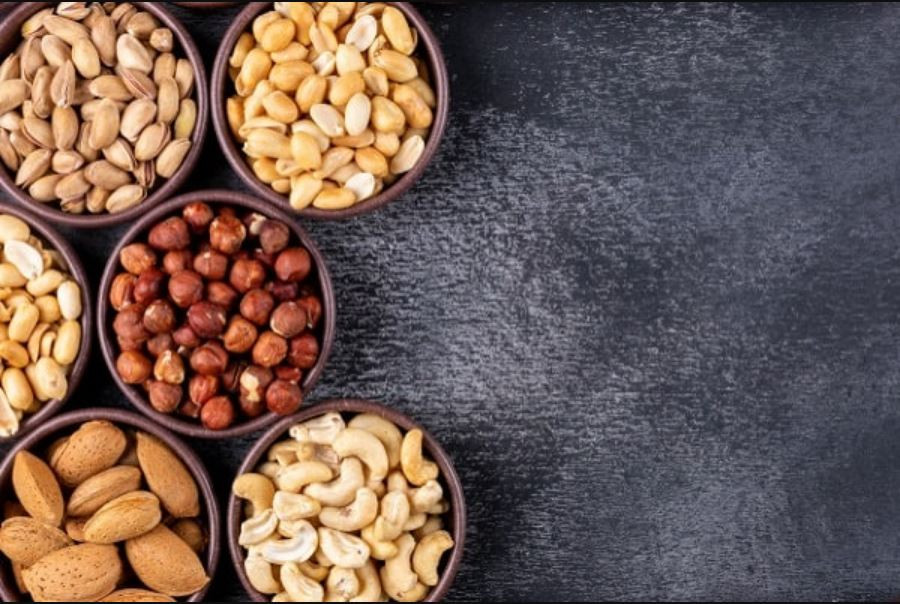 ---
So it turns out that eating dry fruits daily can solve more than half of your life problems.
That's right! From preventing premature grey hair to obesity to unhealthy looking skin, dry fruits have the superpowers to heal you inside out. Not only can they make you look like a million bucks, but they also make you stronger and healthier.
So as compiled by Pinkvilla, if you're not a morning person, provided that you wake up lazy and cranky, here's what you need after your first glass of water.
Almonds
Almonds are energy-encouragers like riboflavin, manganese and copper. They are nutritious and rich in healthy fats, antioxidants, vitamins, and minerals. Almonds are also high in protein and fibre. They can help improve digestion, weight loss and regulate blood pressure.
Dry Figs
Dry fig or 'Injeer' is often one of the dry fruits one can't stop munching. But aside from being a tasty snack, it is also nutritious good for your stamina. It is rich in vitamin A, vitamin B1, vitamin B2 calcium, iron, phosphorus, sodium, and chlorine which can boost your overall appearance. And like apples, a fig a day keeps the doctor away!
Dates
This is one dry fruit we consume throughout Ramazan but do not even purchase otherwise. Yet, dates contain minerals that make them a 'superfood' which surges inner strength. Dates also prevent premature greying of hair, saggy skin and low energy. Having them for breakfast with milk can make you three times stronger and sharper.
Roasted Pistachios
Pistachios are the love of dry fruits. But they are also rich in phytosterols, which help in lowering cholesterol levels. They are a good source of copper, magnesium, potassium, vitamins and phosphorus. So the delicious crispy tasty and lightly salted low sodium pistachios are a snack to have daily if you want to improve your overall energy levels.
Watermelon Seed
Think twice before spitting out the seeds of watermelons while eating, because they are a great source of zinc, iron, magnesium and low calories. They can be consumed in large amounts and taste better if they're a little salted and roasted.
Cashew
Cashews or Kaju are rich in dietary fibre and protein. They contain vitamin B5, B6 and B1 and can be used in your protein shake to help you maintain the muscle-building elements. The cashew nut can be eaten raw, roasted or salted, a quick snack that can be carried to work, office or gym.
Have something to add to the story? Share it in the comments below.
COMMENTS
Comments are moderated and generally will be posted if they are on-topic and not abusive.
For more information, please see our Comments FAQ