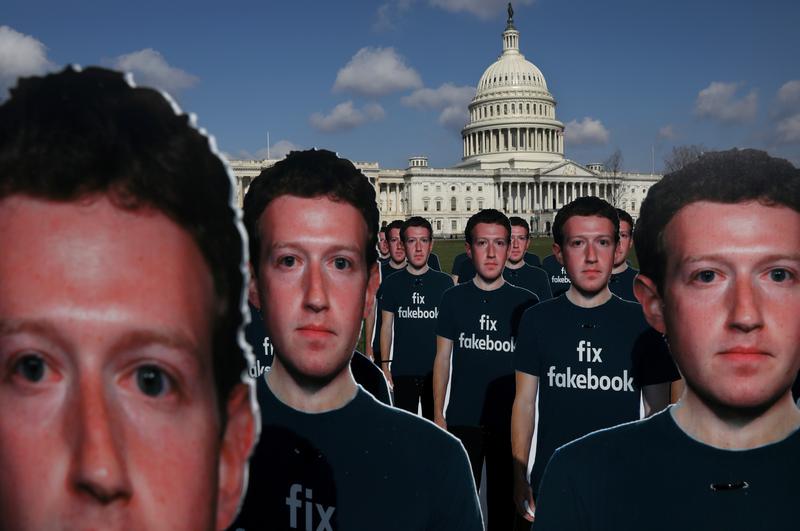 ---
Following reports of Facebook rejecting black applicants for positions because they weren't a "culture fit," more people have come forward with similar alegations.
An African American woman told federal regulators that despite being qualified for a job position at the company, she was denied the job by the white staffers because they wanted a strong "culture fit," candidate, reports The Intercept.
Another such case is of Rhett Lindsy, a former recruiter with Facebook who experienced systemic racism while working for the tech giant.
Instagram is preventing some users from posting feed photos to stories
In August, during a virtual meeting to discuss the hiring of more black engineers, a White manager played a Drake song in the background which had the phrase "Where the [n-word]s be at?," five times, according to the video that has been reviewed by The Washington Post.
Lindsy was shocked and asked in the chat system why this music was being played in the background.
"It shows you the insensitivity and the lack of awareness," said Lindsey.
According to him, even the diverse candidates who are brought in can be denied a job over vague criteria such as "cultural fit."
In March, Facebook operations program manager Oscar Veneszee Jr. and two applicants denied jobs brought a charge last July to the Equal Employment Opportunity Commission (EEOC), and a third rejected applicant joined the case in December.
Peter Romer-Friedman, an attorney at Gupta Wessler representing Veneszee and the job candidates said he and his colleagues told the EEOC in a submission last month that one such Facebook policy is awarding employees bonuses of up to $5,000 when a candidate they refer is hired. Referred candidates tend to reflect the makeup of existing employees, disadvantaging Black professionals, he said.
Facebook faces lawsuits that could force sale of Instagram, WhatsApp
Facebook said about 3.9% of its US employees as of last June were Black.
Facebook spokesman Andy Stone declined to comment on the status of the probe or specific allegations but said that "it is essential to provide all employees with a respectful and safe working environment."
"We take any allegations of discrimination seriously and investigate every case," he said.
Increasing racial and gender diversity has been a persistent challenge for the nation's largest tech companies, which at times have blamed a shortage of qualified candidates from underrepresented groups. But tech workers have grown emboldened to publicly challenge that notion and allege in formal complaints that biased employment practices cause disparities.
Last December, the Justice Department accused Facebook of discriminating against US workers broadly, saying it gave hiring preference to temporary workers such as H-1B visa holders.
Alphabet Inc's Google last month agreed to spend $3.8 million to settle US government allegations that it underpaid women and unfairly passed over women and Asians for job openings.
COMMENTS
Comments are moderated and generally will be posted if they are on-topic and not abusive.
For more information, please see our Comments FAQ