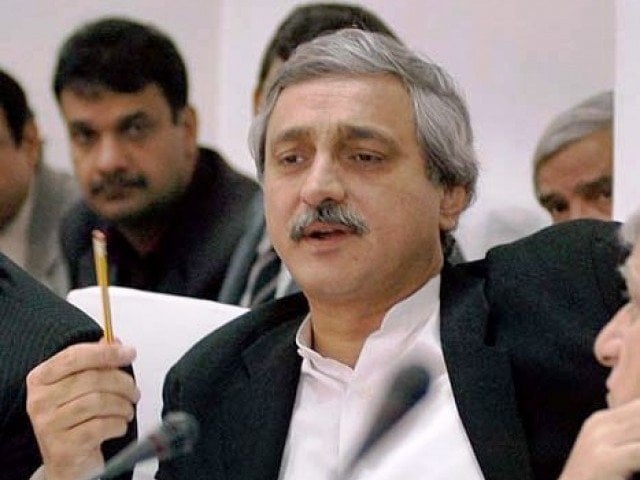 ---
LAHORE:
Estranged PTI leader Jahangir Tareen and his son, Ali Tareen, were granted bails by the Lahore district and sessions court in three different FIRs registered against them by the Federal Investigation Agency (FIA).
The first FIR was registered under sections 406 (criminal breach of trust), 420 (cheating of public shareholders) while the second under 109 of the Pakistan Penal Code (PPC), read with sections 3/4 of the Anti-Money Laundering Act. It was stated in the third FIR that accused Tareen fraudulently misappropriated the money of shareholders after his company (JDW group) transferred Rs3.14 billion to an associated private company identified as Farooqi Pulp Private Limited (FPML). The FIR stated that the private company is owned by his sons and close relatives.
Also read FIA books Jahangir Tareen, son for Rs3.25bn financial embezzlement
"The transfers, especially after FY2011-12, were patently fraudulent investments, which ultimately translated into personal gains for the family members of the JDW CEO," the FIR stated. During that period, Tareen, his son and other family members purchased dollars from the open market in Lahore in a structured manner. Talking to the media outside the court, Tareen accused the FIA of misconduct, saying that it is not the agency's prerogative to probe into the decisions taken by the companies. He questioned the concerned quarters whether the fault lied only with Tareen's mills and not the rest of the 80 sugar mills in the country.
"The FIA deliberately levelled money laundering charges against me," he said, questioning why such a hype was being created about his mils. Tareen's counsel Barrister Salman Safdar told The Express Tribune it "is astonishing that the FIA has not mentioned anywhere in the FIRs about the allegations regarding sugar price escalation and market manipulation". "An opinion is being built that perhaps the FIRs have been registered against the sugar mafia," he added.