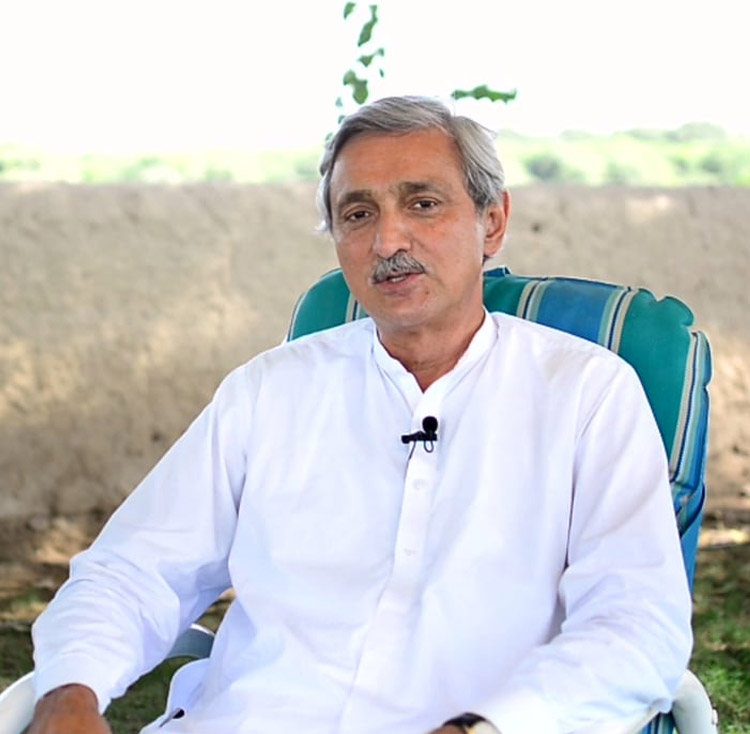 ---
LAHORE:
Pakistan Tehreek-e-Insaf's (PTI ) estranged leader Jahangir Tareen on Saturday asked if there was "no problem with the rest [of the] 80 sugar mills" in the country and why only his name was being mentioned.
Tareen was talking to the media outside the local court after he and his son Ali Tareen obtained bail orders in three different FIRs registered against them by the Federal Investigation Agency (FIA) over allegations of fraudulently misappropriating shareholder's money, company's money and committing money laundering.
Tareen lamenting on FIA's conduct and said it was not the obligation of the FIA to probe into the decisions taken by the companies and that it deliberately implicated him in money laundering charges.
"Why such hype is being created only on Tareen's mils. We have appeared before the court and will prove our innocence in court," he further said.
He also expressed concerns over the 'media trial' over the allegations.
It is worth mentioning that accused Rana Nassem and Muhammad Rafique, Ghufran and others had obtained pre-arrest bails earlier.
Talking to The Express Tribune, Tareen's counsel Barrister Salman Safdar said it was astonishing that FIA has not mentioned anywhere in the FIRs the allegations relating to sugar, price escalation and market manipulation.
He added that the perception was being built that the FIRs have been registered against sugar mafias.
According to the three FIRs, two of them were registered under sections 406 (criminal breach of trust), 420 (cheating of public shareholders) and 109 of the Pakistan Penal Code (PPC), read with sections 3/4 of the Anti-Money Laundering Act.
Read more: Jahangir Tareen to be prosecuted as per law: Shahzad Akbar
In the third FIR, it was stated that accused Tareen fraudulently misappropriated the money of shareholders after his company (JDW group) transferred Rs.3.14 billion to an associated private company identified as Farooqi Pulp Private Limited (FPML). The FIR stated that the private company is owned by his sons and close relatives.
The FIR stated that "the transfers, especially after FY 2011-2012, were patently fraudulent investments which ultimately translated into personal gains for the family member of the JDW CEO".
It further added that during this period, Tareen, his son and other family member purchased US currency from the open market in Lahore in a structured manner.
Subsequently, in 2016, Ali Khan Tareen remitted approximately US$7.4 Million to the United Kingdom for purchasing properties (to be investigated in detail during the course of the investigation) which makes them liable for an anti-money laundering investigation, the FIR said.
The FIA stated that Tareen, his son, son-in-law Waleed Akbar Faruki and Shahid Akbar Faruki beneficially controlled FPML and personally benefitted from this scheme.
The investigation agency further stated that "voluminous withdrawals amounting to at least Rs2.2 billion were fraudulently and dishonestly made through a trusted cash rider".
Amir Waris, employed as a cashier at JDW's corporate head office, deposited large amounts into the personal and business accounts of Tareen and his family members.
This modus operandi of cash-based misappropriation and money laundering was employed to break the onwards money trail of deposits into personal and business accounts of the accused Tareen and family, it said.
It also stated that Rana Nasim Ahmed, JDW CEO, was also given large amounts from the company's accounts to the tune of Rs.600 million. He claimed these amounts as salary, bonuses and 'gentlemanly-agreed' benefits.