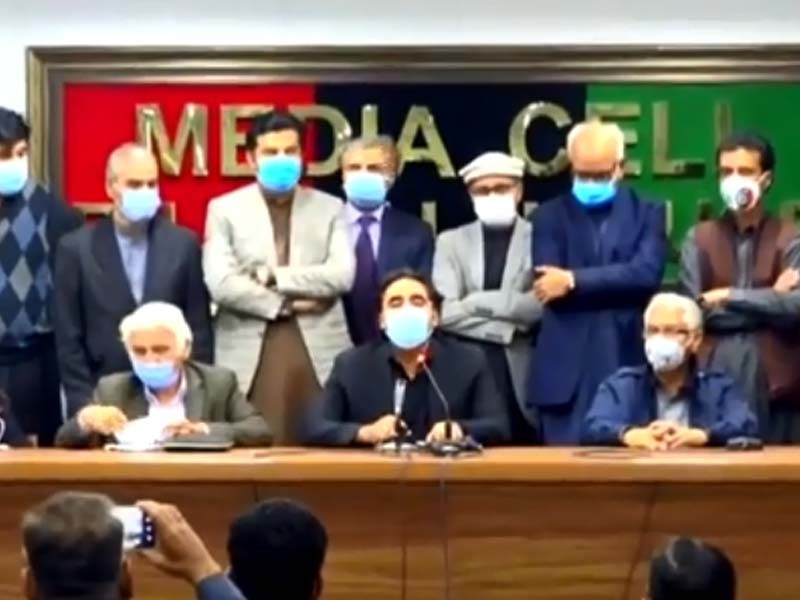 ---
ISLAMABAD:
The Pakistan Peoples' Party (PPP) delayed its Central Executive Committee's (CEC) meeting, scheduled for April 5, as both the upper and the lower house of the Parliament would be in session on that day.
"As most of the members of CEC Pakistan Peoples Party are members of the parliament and would be unable to attend CEC meeting due to the session of both houses, the chairman Pakistan Peoples Party has postponed the meeting of CEC scheduled for 5th April," announced senior PPP leader Syed Nayyar Hussain Bukhari.
Reportedly, as a result, there would be further delay in pronouncement of PPP's formal decision about en mass resignation and PDM's long march.
"In exercise of the powers conferred by clause (1) of Article 54 of the Constitution of the Islamic Republic of Pakistan, the President has been pleased to summon the Senate to meet in the Parliament Building, Islamabad, on Monday, the 5th April, 2021, at 10:00 a.m.," stated a notification from Senate Secretarite issued on April 3.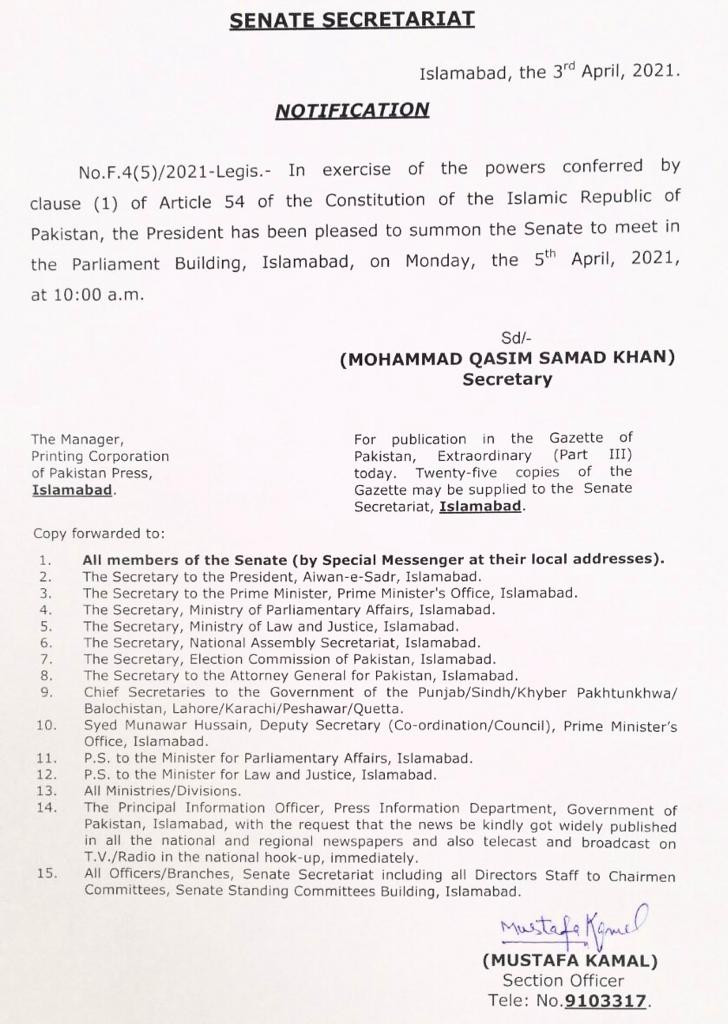 Read more: Five PDM parties to form separate bloc
Earlier it was reported that the rift between two major opposition parties – the PML-N and the PPP – over the office of the Senate's leader of the opposition deepened when five opposition parties, including the PML-N, agreed to form a separate bloc of 27 opposition senators in the upper house of parliament.
Serious differences emerged between the parties – both part of an anti-government alliance, the Pakistan Democratic Movement (PDM) – after the PPP appointed its stalwart Yusuf Raza Gilani as Senate's opposition leader, apparently in violation of what had earlier been agreed upon in a PDM meeting.
In a meeting held in Islamabad on April 2 leaders of eight opposition parties agreed that "show cause notices" should be issued to the PPP and the ANP for disregarding the PDM's decision, said sources.
They said the parliamentary leaders of the eight parties decided that the show cause notices should be issued with the approval of PDM chief Maulana Fazlur Rehman.
Sources said the eight parties have decided to first give a chance to the PPP and the ANP to explain their position and if they couldn't satisfy then they will be expelled from the alliance.
They said the parties have also agreed to hand over the leadership of the new bloc to Senator Azam Nazir Tarar, PML-N's candidate for the position of Senate opposition leader.
COMMENTS
Comments are moderated and generally will be posted if they are on-topic and not abusive.
For more information, please see our Comments FAQ