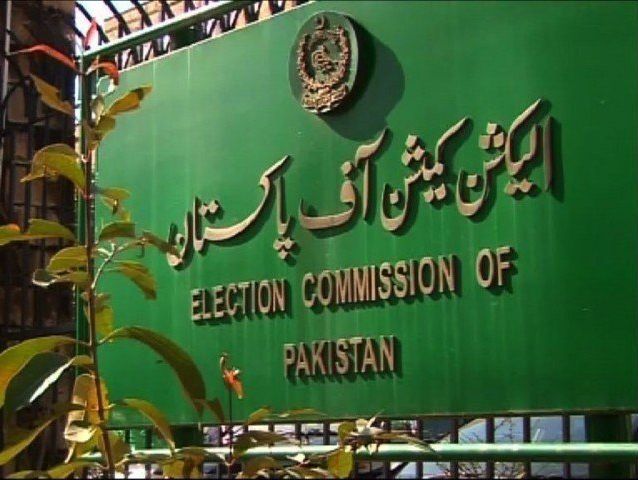 ---
ISLAMABAD:
The scrutiny committee of the Election Commission of Pakistan (ECP) has received details of the party accounts of the PML-N and the PPP from the State Bank of Pakistan (SBP) and it has been revealed that both the parties had kept several of their bank accounts secret from the polls supervisor.
The inspection body of the ECP met on Thursday to investigate the foreign funding case against both the parties.
The scrutiny committee rejected PTI's plea to provide financial record of the PML-N and stated that the probe against all parties will be carried out on the same scale.
Earlier, the committee had also dismissed the application of Akbar S Babar, a dissident founding member of the PTI, seeking details of ruling party's accounts.
On Thursday, the scrutiny panel of the ECP received details of the party accounts of the PML-N and PPP from the SBP. It was revealed that the PML-N had kept the details of its 12 bank accounts secret whereas the PPP had not disclosed its seven accounts to the election supervisor.
Both the parties have again been summoned on April 13.
Later, while speaking to media outside the ECP, PTI leader Farrukh Habib said the details which have come to the fore about the PML-N and PPP bank accounts was the result of the ruling party's four years' struggle.
He said the report of the SBP had challenged form one of both the parties.
"I challenge that Maryam will bring the details of [PML-N's] 12 bank accounts while Bilawal will bring the details of [PPP's] seven accounts in the next hearing," he said.
Taking a dig at the PML-N, Farrukh said the question Maryam Nawaz had been asking the PTI regarding the details of accounts now needed to be answered by herself.
"PML-N is not telling the name of its seven donors out of the 16," he said.
The PTI leader further noted that the PPP had not submitted the details of any of its main donors with the ECP.
He said Pakistan Peoples Party had given Rs100 million to the Pakistan Peoples Party Parliamentarians, which according to the law of the country was prohibited.
COMMENTS
Comments are moderated and generally will be posted if they are on-topic and not abusive.
For more information, please see our Comments FAQ