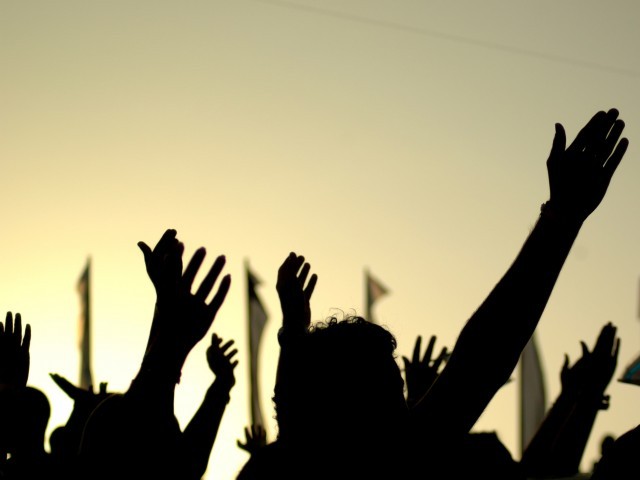 ---
HYDERABAD:
The alleged manhandling of the staff at Hyderabad Circuit House by the sons of additional inspector-general of police, Hyderabad region, Dr Jamil Ahmed, who has been staying there for over seven months, has stirred protests by the workers. The Sindh Provincial Buildings United Union (CBA) on Thursday threatened to boycott work at all circuit houses in the province if the additional IGP's sons are not booked in an FIR.
Dr Ahmed's sons, Ali and Rafay, allegedly humiliated three staff members and tied them up using ropes. One of them was allegedly tied to a tree.
"They asked me to explain why I don't attend duty till 12 midnight. I told them that my duty hours are till 2pm. But the children of [the additional IGP] sahib put a gun on me and warned me that they would get me suspended by the commissioner," alleged Amar Lal, who works as a Khakrob - sanitary worker - in a video statement. He claimed that he was later put in a police mobile van.
The gardener, Muhammad Raheem, alleged that he was roughed up because of his smiling face. "They asked me why are you laughing. I replied my face is like that."
Meanwhile, another staffer, Muhammad Waqar, said his shirt button broke and he was told he was behaving like a ruffian and was beaten up.
Earlier, in the afternoon, the union's general-secretary Sajan Ali Khaskheli announced that the union would boycott work in all the circuit houses until the additional IGP's sons were booked in an FIR. However, he was reportedly approached by some higher-ups in the police and politically influential persons, after which the union withdrew its call for boycotting work.
"The additional IGP's sons Ali and Rafay beat the staff and tied them with a tree. We demand registration of FIR against them," reads a statement of the union.
Controversial stay
The additional IGP has been staying at the circuit house since August 28, 2020, when he was posted in Hyderabad. He has been occupying three rooms in the house. Two of these rooms were allotted in August and one in December.
"There are charges of Rs500 per night for a room which he [Ahmed] hasn't been paying," an official, who requested anonymity, told The Express Tribune. The official said the room is usually allotted for a week at the maximum. "The additional IGP is supposed to stay at the police guest house but he preferred to stay at the circuit house."
Another official, who also requested anonymity, contended that the rooms have been unlawfully given to the police officer. "The circuit house is primarily for officers of the administrative services," the official told, adding that similar incidents of maltreating the staff have occurred at least twice in recent months.
Dr Ahmed could not be reached for his comment.
Published in The Express Tribune, April 2nd, 2021.