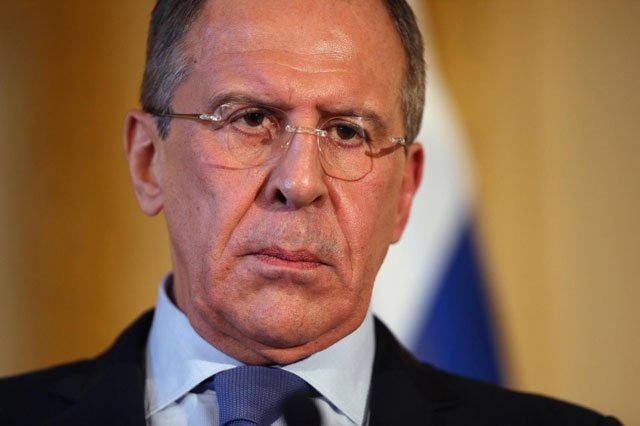 ---
ISLAMABAD:
Russian Foreign Minister Sergey Lavrov will travel to Pakistan next week on a visit that appears to be focused on the Afghan endgame and how Islamabad and Moscow can work together in the changing regional dynamics, officials in Islamabad said on Thursday.
Lavrov, who would also visit New Delhi before embarking to Pakistan on a two-day visit from April 6 to 7, will be accompanied by Russian special envoy on Afghanistan Zamir Kaboluv.
The Russian foreign ministry said Lavrov would discuss "bilateral ties, including economic cooperation and counter-terrorism" during his visit to Pakistan.
Read more: Why it's wrong to claim that Russia tried to side-line India during the Afghan talks
This is rare that the Russian Foreign Minister is travelling to New Delhi and Islamabad, something that has raised eyebrows in India. The fact that the Russian top diplomat will be accompanied by Russian special envoy on Afghanistan is a clear indication that Afghanistan would dominate the discussions both in New Delhi and Islamabad.
Russia recently hosted a conference of Pakistan, US, China and representatives from the Afghan government and the Taliban as part of its efforts to break the stalemate in the ongoing peace process.
Moscow – like other regional countries including Pakistan, China and Iran – is concerned that the US withdrawal from Afghanistan without any peace deal could jeopardise the regional security.
Russia and Pakistan appear to be on the same page when it comes to Afghanistan.
Other than the Afghan peace efforts, the visit of the Russian foreign minister would also focus on the bilateral ties between the two countries.
The relationship between the two countries, which remained bitter cold war rivals, has shown significant improvement in recent years thanks to the new alignments.
Also read: How can Pakistan, Russia and China jointly stabilise West Asia?
Both countries decided to bury the past and open a new chapter in their relationship. Pakistan, which in the past remained in the US camp and was termed the most allied ally of the US, has of late been trying to diversify its foreign policy options. Russia too is willing to reach out to Pakistan after its long term ally India decided to embrace the US.
Some observers believe that given the changing dynamics, Pakistan, Russia, China and Iran could be natural allies. Pakistani officials, however, dismiss block politics. They say Islamabad wants to maintain ties with all countries based on pursuing its interests.
COMMENTS
Comments are moderated and generally will be posted if they are on-topic and not abusive.
For more information, please see our Comments FAQ