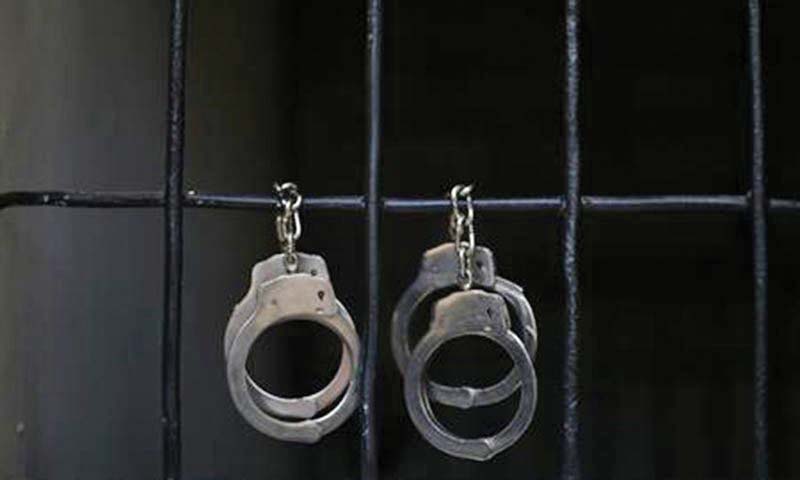 ---
KARACHI:
The police claimed on Sunday to have arrested 24 thieves, drug peddlers and other suspects in separate operations and alleged encounters in different areas of the city.
The Tipu Sultan Police arrested a man, identified as Kamran, in an injured condition and his accomplice, Raheel, after an alleged police encounter on Sharae Faisal in Bakhshi Town. The cops claimed to have confiscated weapons and a stolen motorcycle from their possession. The injured suspect was shifted to Jinnah Postgraduate Medical Centre.
Meanwhile, the Preedy Street Police arrested a man suspected of defrauding citizens. According to police, the suspect, Irfan Ahmed, would masquerade as an officer of an intelligence agency and swindled people of their money on the pretext of getting them government jobs.
Separately, the Kalakot Police claimed to have arrested an alleged drug dealer, Aqib, during an operation in Nawa Lane, Lyari.
In yet another operation on Mauripur Road, the Kalri Police arrested a suspect, identified as Zahoor, and claimed to have found drugs in his possession.
Moreover, the Sharae Faisal Police arrested two alleged street criminals, Muhammad Mujahid and Imran, and claimed to have found weapons and a stolen motorcycle in their possession.
The Hyderi Market Police claimed to have recovered a stolen motorcycle after arresting three suspected street criminals, identified as Moeez, Nasir and Irfan.
Meanwhile, the New Karachi Police, arrested four alleged street criminals, namely, Sharjeel, Okasha Khan, Ahmed Ali and Elvester and claimed to have confiscated stolen goods and weapons.
According to Al-Falah Police, they arrested a gang of motorcycle thieves called 'Chinto Gang' and recovered three motorcycles.
The apprehended suspects were identified as Sajid, Muhammad Afzal, Shehzad and Zeeshan.
Separately, the Bilal Colony Police arrested an alleged drug peddler and motorcycle thief, Hassan Ali alias Dhobi and the Ittehad Town Police claimed to have arrested a suspected drug peddler, Almas Khan. The latter's accomplice managed to escape, said the police.
Published in The Express Tribune, March 29th, 2021.
COMMENTS
Comments are moderated and generally will be posted if they are on-topic and not abusive.
For more information, please see our Comments FAQ