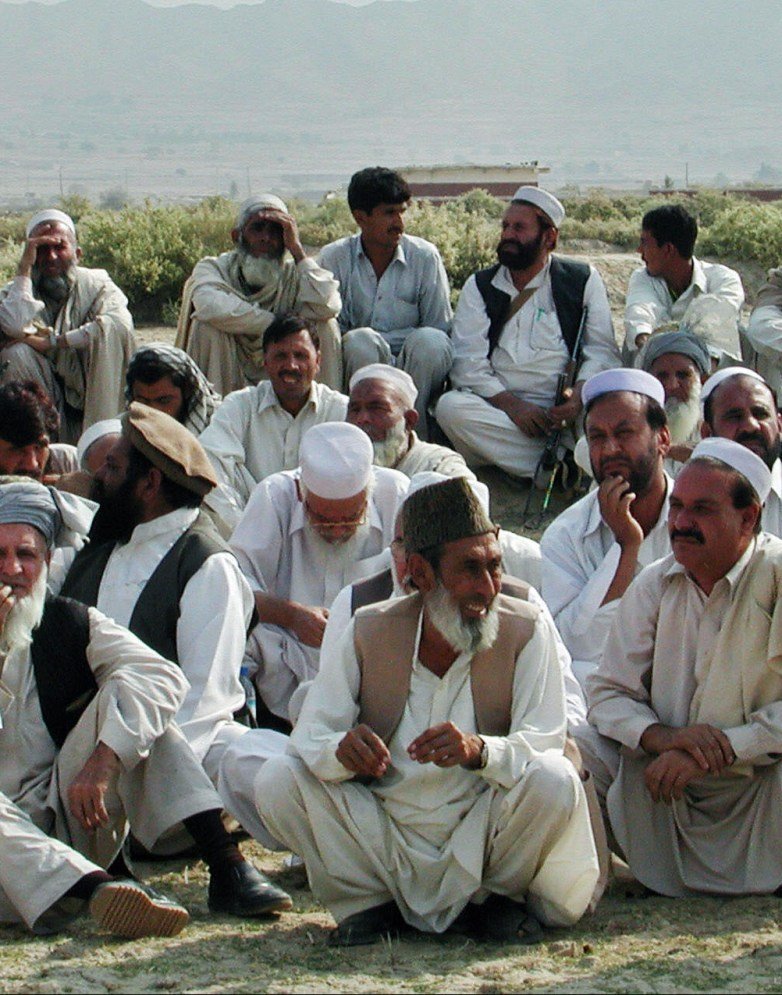 ---
BANNU:
A Jirga comprising of 50 local clerics failed to convince the Jani Khel residents to bury the bodies of four boys who were found buried in a local graveyard on March 20.
The local residents have staged a sit-in in Jani Khel since March 21, demanding the immediate arrest of the culprits involved in the kidnapping and murder of the four teenagers. They have been protesting with the coffins of the deceased boys, refusing to bury them until the culprits and punished.
The local administration assured the residents that the matter would thoroughly be investigated but the bodies should be buried first, however the locals refused to do so. On Friday a 50-member Jirga of clerics met the protesting tribesmen and tried to convince them to bury the bodies but instead the locals decided that they would take the bodies to Islamabad and stage a sit-in in the federal capital till the murderers are arrested.
"We are staging a sit in outside the Jani Khel Police Station for the past seven days. We will not bury these bodies until their killers are found and punished. They were just young boys who had a verbal fight with some local militants and afterwards they were kidnapped and killed before being buried in a local graveyard," said a local while talking to The Express Tribune.
COMMENTS
Comments are moderated and generally will be posted if they are on-topic and not abusive.
For more information, please see our Comments FAQ