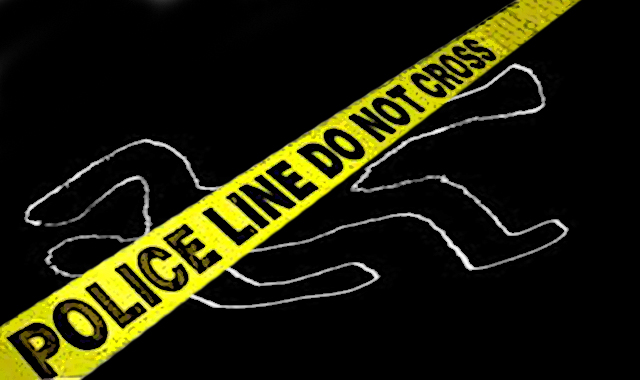 ---
HYDERABAD:
An assistant professor of the FG Public School in Malir Cantt, Karachi, who went missing on the morning of March 21, was found dead in the KB Feeder Canal in Jhirk, Thatta district, on Wednesday. The manner of disappearance of 36-year-old Ishtiaq Ali Abro and his subsequent death has led to his family and the police suspecting that he was murdered.
Ishtiaq's brother, Shahid Abro, claims that the family was receiving threats from unidentified persons.
"We have given the phone numbers that were used to threaten us to the police," he said. However, he did not disclose the reason for the threats.
Ishtiaq's body was shifted to Liaquat University Hospital, Hyderabad, where his post-mortem was carried out on Thursday, prior to his burial in a graveyard in Qasimabad, Hyderabad.
According to his brother, Ishtiaq, who lived in Karachi, had reached Hyderabad on March 20. On the morning of March 21, he left his residence in Shahbaz Arcade in Qasimabad at around 9.15am.
The CCTV footage acquired by the police showed him walking on a road in Qasimabad on March 21. His family contacted him over phone at 10.30am, but his mobile phone was switched off. Hours later, the family reported the matter to the police and his last location, based on his call detail record, was traced to the Sindh University Employees Cooperative Housing Society in Jamshoro district.
The FIR of Ishtiaq's disappearance was registered at Jamshoro Police Station on the complaint of Tajamul Hussain Abro, also his brother. The FIR was registered under Section 365 of the Pakistan Penal Code, in which the complainant claimed that his brother had been kidnapped.
The Jamshoro Police later informed the family that around eight hours after 10.30am his mobile was switched on for a while near the Indus River.
Shahid complained that the Hyderabad Police did not cooperate when they tried to register the complaint on March 21. He also accused the Jamshoro Police of trying to make the alleged murder appear as a suicide.
Published in The Express Tribune, March 26th, 2021.
COMMENTS
Comments are moderated and generally will be posted if they are on-topic and not abusive.
For more information, please see our Comments FAQ