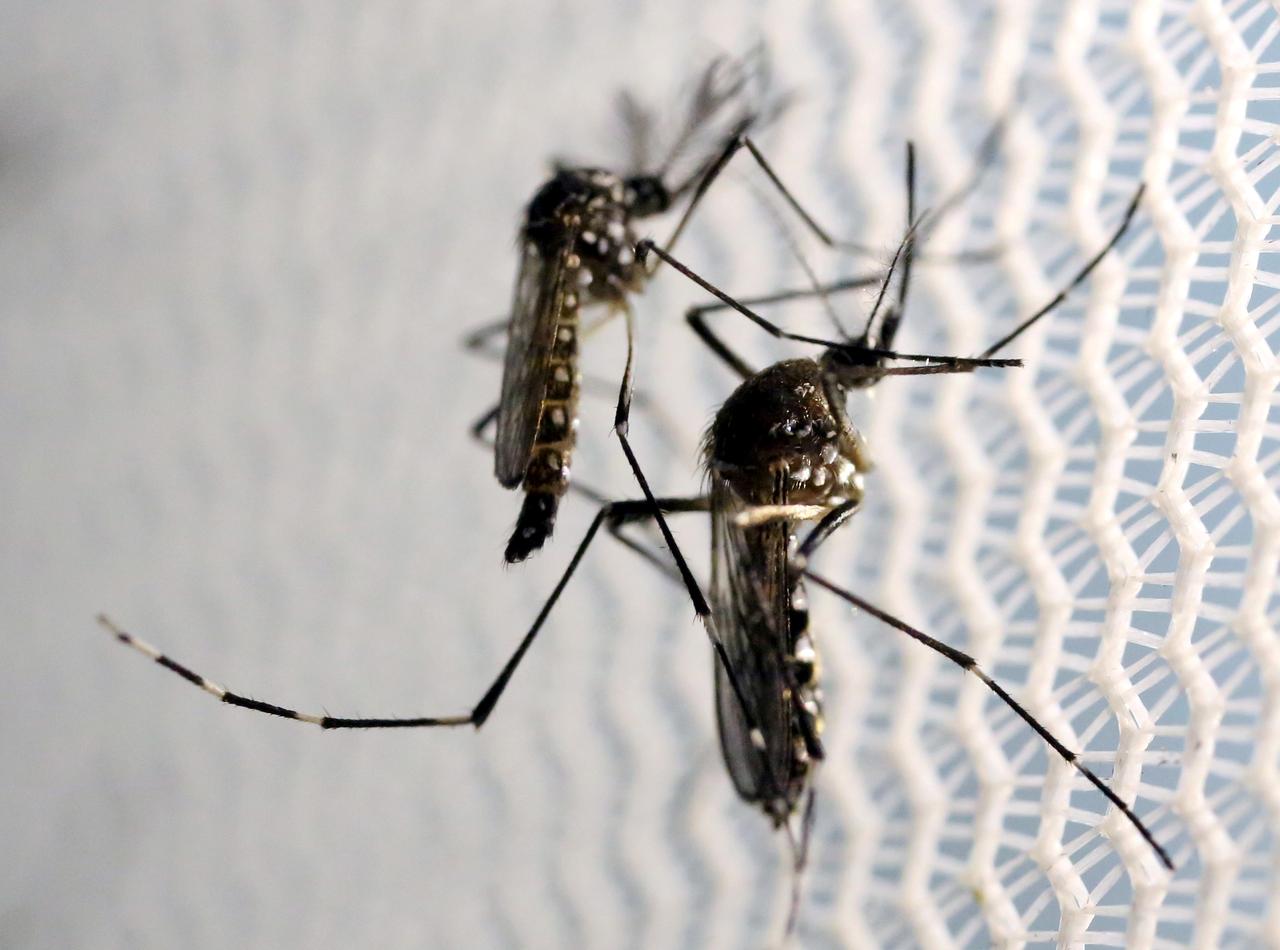 ---
RAWALPINDI:
While the threat of the novel coronavirus continues to loom over the country, the present spell of rains in the twin cities has given rise to the threat of dengue larvae, which needs to be tackled on an urgent basis as the Pakistan Meteorological Department has forecast more rain in the next two days.
District Health Authority Chief Executive Officer Dr Faiza Kanwal on Monday said that the prevailing weather is suitable for the breeding of mosquitoes that can spread the dengue virus. She asked the authorities concerned to remove stagnant water accumulated after rain and submerged water in outdoor settings to stop mosquitoes from breeding.
She advised the residents to adopt precautionary measures and inform the department immediately if dengue is found in their houses as the government alone cannot check its spread. The CEO further informed that surveillance is underway to check the occurrence of dengue larvae in light of increased rain showers.
Dr. Kanwal urged the residents to keep their water tanks clean and not to leave any place wet with stagnant water as the accumulation of water after rain is a major cause of mosquito-borne diseases. She added that dengue is under control in Rawalpindi while the health department has adopted precautionary measures to cope with any untoward situation.
This can prove to be detrimental for the Rawalpindi district given the strain hospitals and health facilities are currently under due to the pandemic situation. The authorities need to ensure that the coming rain spells are dealt with by devising an effective plan so that another deadly disease does not take root in the city.
A comparative analysis report of DHA from last year shows that only 15 dengue positive cases surfaced in September of 2020 as compared to 2,200 in 2019 with 77 cases resulting in deaths as of November 2019.
Meanwhile, on the directives of Rawalpindi Waste Management Company (RWMC) Managing Director Awais Manzoor Tarar, the sanitation and cleanliness teams continued their cleaning drive against dengue and Covid-19 pandemic in the city amidst the rain.
The authority particularly focused on localities on West Service Road along Islamabad Expressway, falling along flypast route for Pakistan Day Parade, besides opening and cleaning of drains and water channels to disperse accumulation of rainwater in various areas of the city.
A spokesperson said that the citizens were being sensitised about the importance of cleanliness, both from medical and religious perspectives, through door-to-door visits made by mobile teams.
Published in The Express Tribune, March 23rd, 2021.