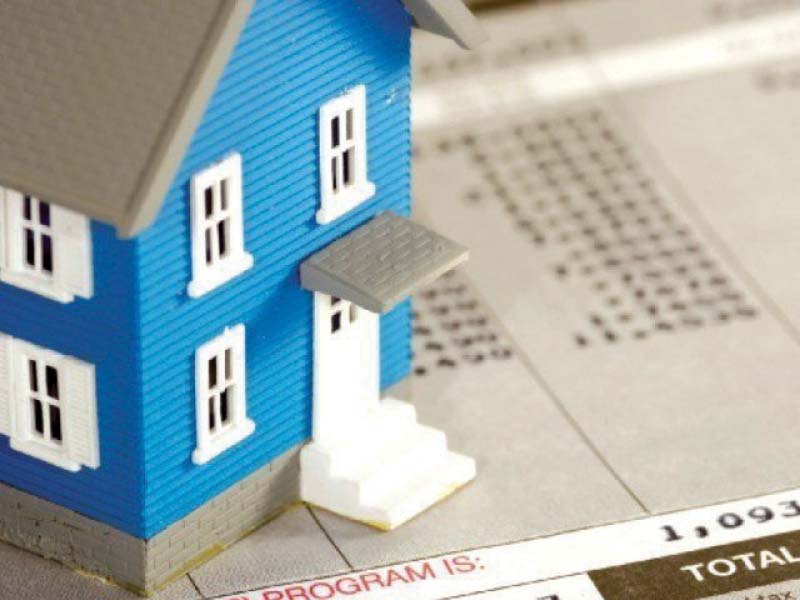 ---
KARACHI:
One of the positive things about the Pakistan Tehreek-e-Insaf (PTI) government is that it has assigned separate targets for improvement in lifestyle of people belonging to low-income groups by focusing on affordable houses and free-of-cost healthcare facilities.
In the past, almost all governments came into power on the promises that they would work for the wellbeing of people. However, the common man was unable to reap the benefits of any endeavour undertaken by the previous governments.
The incumbent government has taken the opposite stance and has undertaken the challenge of improving lives of people by providing them with essentials such as houses. This would keep the wheels of housing, construction and 40-70 other allied industries moving.
Even though the Covid-19 pandemic gave the sector a tough time, the challenges posed by the virus failed to derail the work on construction of low-cost houses under the Naya Pakistan Housing Scheme though the pace of projects did slow down for some time.
The central bank has assigned lending targets to commercial banks for housing and construction sector (including for low-cost units) during the pandemic. The government also slashed tax rate for the sector in general and aggressively reduced taxes on low-cost units. It announced subsidies and amended foreclosure law to support the housing projects.
"No one thought about making this a priority and provide houses to those who cannot afford their own residences," Prime Minister Imran Khan said after inaugurating a low-costing housing scheme for workers in Islamabad.
The 1,500 houses scheme remained pending for the past 25 years. The award of subsidy on the houses would bring their prices down to Rs1.8 million for workers, meaning they could pay the price in monthly installments equivalent to monthly rent while living in their own houses, he said.
Similar projects are in full swing in different parts of the country in collaboration with provincial governments including Punjab, Khyber-Pakhtunkhwa and Balochistan. Lahore Development Authority (LDA) announced a low-cost housing project of 4,000 apartments at a price of Rs1.4 million each. The Punjab government announced to launch similar projects in 26 tehsils in the first week of April.
"The government and the private sector have chalked out new housing and construction schemes worth over a trillion rupees for this year," said Prime Minister's Task Force on Housing member Hasan Bakshi. "This would not only supply affordable houses to the people but also gear up output in the related industries."
The government has allowed builders to initiate new projects without disclosing source of income up till June 30, 2021, permitted projects to be constructed by availing the facility of reduced fixed tax rates up till December 31, 2021 and allowed people to buy a home without disclosing their source of income up till September 30, 2023. Earlier, all the deadlines were supposed to expire on December 31, 2020, he said.
"To make the low-costing housing scheme successful, the government is also considering removing the condition of buying a home to be built in one year," said Bakshi, who is also member of National Coordination Committee on Housing Construction and Development.
"We are set to launch low-cost housing projects…of 750-square feet's flats at a subsidised price of Rs2.7 million each (excluding subsidy)," he said. "Their current market price is said to be around Rs4.5 million."
"Prime Minister Imran Khan is determined to provide five million houses to people during his five-year tenure (2018-23) and he himself chairs meeting of the committee on low-cost housing every week to expedite the scheme," he said.
Besides, similar meetings take place at the State Bank of Pakistan (SBP) and Naya Pakistan Housing and Development Authority (NAPHDA) on weekly basis since the government rolled out policy to provide housing units to people belonging to lower segment of the economy.
"The objective of all the weekly meetings is to know about the impediments in the way of projects and remove them," he said.
The government has reduced the rate of income tax on import of construction machinery to 2% from 6% earlier. "It is also considering reducing the rate of sales tax on such imports in the forthcoming budget (for FY22)," he said. He said that people may own a house through the projects being launched by the government or they may do it on their own by availing subsidised bank financing.
Meezan Bank Head of Product Development and Shariah Compliance Senior Executive Vice President Ahmed Ali Siddiqui said that people were aggressively availing Shariah-compliant bank financing for owning a house.
"Around 60% of the total housing finance in Pakistan has been taken from Islamic banks which are relatively new compared to the conventional banks," he said.
He said that the government was considering removing conditions to accelerate low-cost housing schemes through bank financing like buying a house which is not more than a year old and first lease by the buyers.
"If such conditions are removed, the banks' financing for low-cost housing units (for individuals) would surge."
the writer is a staff correspondent
Published in The Express Tribune, March 22nd, 2021.
Like Business on Facebook, follow @TribuneBiz on Twitter to stay informed and join in the conversation.
COMMENTS
Comments are moderated and generally will be posted if they are on-topic and not abusive.
For more information, please see our Comments FAQ