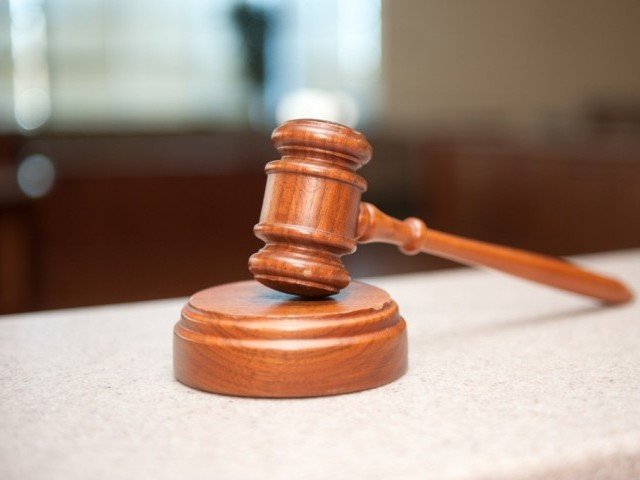 ---
KARACHI:
An anti-terrorism court convicted a police official and another accused on Wednesday for abduction and extortion.
Announcing the verdict at Karachi Central Jail, the court handed a 10-year jail term to both the convicts and imposed a penalty of Rs100,000 each.
The convicts will have to serve two years of additional imprisonment if the penalty is not paid, the verdict states.
According to police, the convicts, sub-inspector Muhammad Aslam and Zubair, were involved in short term kidnappings for extortion. The case against them was lodged at Zaman Town Police Station in 2019.
Extrajudicial killing
Meanwhile, ATC No3 directed two witnesses to appear before the court at the next hearing of Naqeebullah murder case.
Read more: ATC grants bail to 'con artists'
The prosecution gave up two of its witnesses while the statement of another witness, who is a member of the bomb disposal squad, was recorded before the court. The defence counsel, advocate Amir Mansoob, cross-examined the witness statement. The counsel asked whether the grenade had exploded on its own or it was detonated. To this, the witness replied that the grenade exploded after it was hit by a bullet.
The court summoned two more witnesses at the next hearing slated for March 25. The court remarked that the prosecution has been directed to produce 10 witnesses at each hearing but it fails to do so.
According to the prosecution, Naqeebullah, whose real name was Naseemullah Mehsud, was killed along with three others, Sabir, Nazar Jan and Ishaq, in a fake encounter on the outskirts of the city in January 2018 by then Malir SSP Rao Anwar.
Published in The Express Tribune, March 18th, 2021.