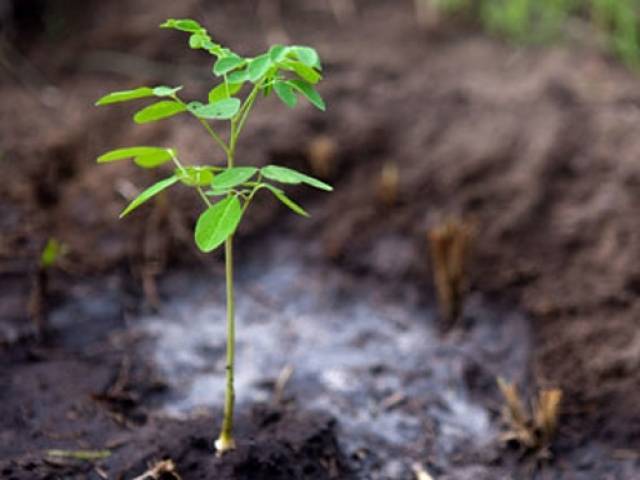 ---
RAWALPINDI:
The Rawalpindi Forest Department's Civil Division has plans to plant over 2.2 million saplings under spring plantation campaign 2021, said Rawalpindi Conservator of Forests Saqib Mehmood.
Speaking to the media, he pointed out that the spring tree plantation campaign 2021 had been launched in the division and all-out efforts would be made to make the campaign a success.
He informed that the 'Plant for Pakistan' campaign had been inaugurated last month and the department had planted nearly 363,338 saplings in the division against the set target of over 2.2 million.
He said, under the campaign, saplings were being planted in government forests, on the land of several government departments, the Defence Department and private lands in the region.
Saplings of different species like Chir pine, Rubinia, Poplar and others were being planted under the campaign.
To a query, he informed that the total area of forests of civil division Rawalpindi is over 600,000 acres, of which 2,067,000 include 605,000 for government forest, 146,000 for different government departments, 293,000 for the Defence Department and 1,080,000 for private lands.
The conservator expressed the confidence that the targets would be achieved by the end of the spring season.
He disclosed that spring Tree Plantation Campaign 2021 is in full swing in the region.
"Massive tree plantation is being carried out in the division as per the vision of the Prime Minister Imran Khan and on the special directives of the Chief Minister Punjab Sardar Usman Buzdar."
Saqib Mehmood informed said that due to effective awareness campaigns, the trend of planting saplings had increased considerably and the citizens had started playing their due role.
COMMENTS
Comments are moderated and generally will be posted if they are on-topic and not abusive.
For more information, please see our Comments FAQ