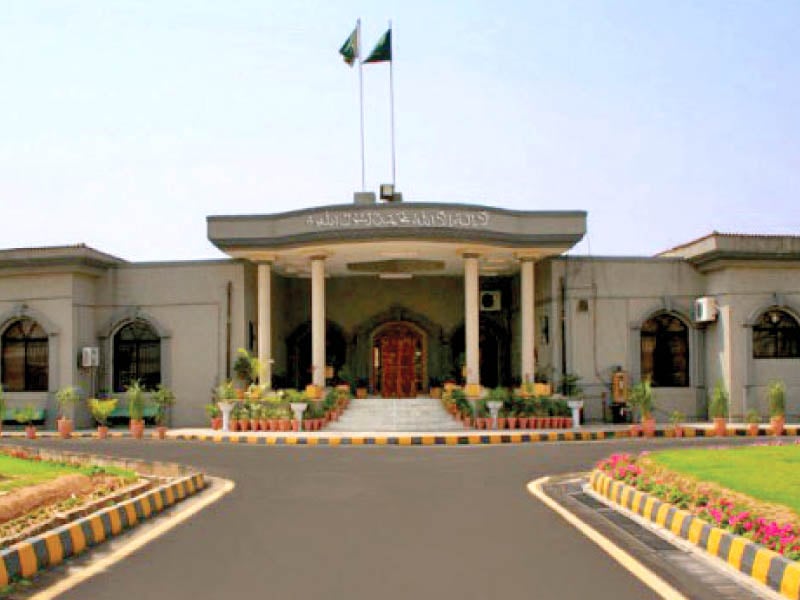 ---
ISLAMABAD:
The Islamabad High Court (IHC) has maintained its order till March 29 on the suspension of 21 lawyers' licenses in a misconduct case pertaining to the attack of the high court building.
A three-member bench, headed by Chief Justice Athar Minallah, heard the complaint of the IHC registrar against the alleged misconduct of lawyers on Thursday.
Lawyers Sardar Latif Khosa, Zahid Raja, Shafqat Abbasi and others appeared before the bench. The court directed the nominated lawyers to submit affidavits at the next hearing.
Chief Justice Athar Minallah said they trusted the bar and that the high court was like a mother to everyone.
He remarked that the suspected lawyers should submit their response in writing so it could be ascertained as to who was lying and who was speaking the truth.
Advocate Pir Fida, however, said he had not received a copy of the complaint and that he could only submit a response once he received the copy. Advocate Shafqat Abbasi said the bar council should have settled the case on the very first day. Later, the court adjourned the hearing till March 29.
Meanwhile, the IHC directed 25 lawyers to submit a response in the contempt of court proceedings pertaining to the attack on the high court.
The lawyers include lawyers Raja Zahid, Naseer Kiyani, Zafar Khokar and Naveed Hayat Malik.
Justice Aamer Farooq presided over the case and Barrister Jehangir Jadoon represented the lawyers, including Shahista Tabassum and Khalid Mehmood.
Jadoon requested the court to share evidence with his clients that on what basis the contempt of court proceedings had been initiated against them.
He said the lawyers were being humiliated as they were brought to the court with their hands cuffed.
Another lawyer, Shoaib Shaheen, alleged that a vilification campaign was being run against the lawyers on electronic and social media.
The court directed 25 lawyers to submit their answers and adjourned the hearing for four weeks.
Published in The Express Tribune, March 12th, 2021.