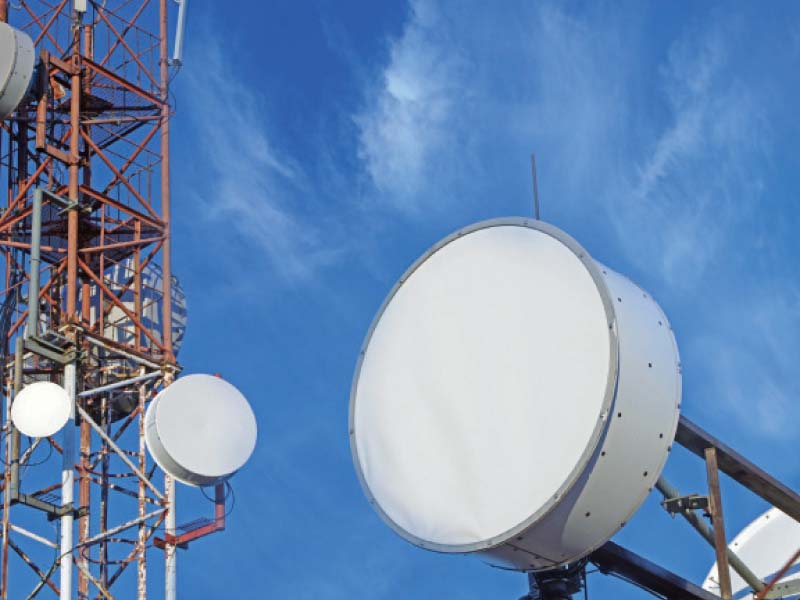 ---
ISLAMABAD:
The government on Thursday announced that it would reduce taxes on the telecom sector in the upcoming budget in order to give a boost to the information technology industry.
On recommendations of the Ministry of IT and Telecommunication, the federal cabinet has approved the grant of industry status to the telecom sector and a gradual reduction in heavy taxes on the sector and mobile phone users.
"This is a major achievement which will directly benefit not only mobile phone users but will also help spread the goal of Digital Pakistan (connectivity) to remote areas," said Federal Minister for IT and Telecommunication Syed Aminul Haq while speaking at a press conference.
The minister revealed that advance income tax on mobile phone users would be slashed from 12.5% to 10% in next financial year 2021-22 and to 8% in 2022-23. Similarly, the federal excise duty on telecom services will be cut from 17% to 16%.
The minister disclosed that the fee of Rs250 on the issuance of a new SIM was being abolished as the cabinet had approved the introduction of a simple and easy tax system for the telecom sector and exemption from all withholding taxes.
He pointed out that the cabinet had endorsed a reduction in the tax on telecom services from 8% to 3% for all telecom companies with a Pakistan Telecommunication Authority (PTA) licence.
The cabinet has also approved reduction in customs duty and regulatory duty on the import of telecom equipment as well as on raw material for the optic fibre cable manufacturing industry.
It has issued instructions to the Federal Board of Revenue (FBR) to reduce taxes from 20% and 7% to 5% and 3% respectively.
Talking about the performance of IT ministry and its attached organisations, Haq said credit for getting approval for the revolutionary initiative - the Right of Way policy - from all forums went to the IT ministry.
The policy sets a fee structure for working in the required areas. Similarly, telecom facilities will be considered as "critical infrastructure" and no obstruction or unnecessary problems will be allowed to stand in their way.
Other important issues like a common service corridor, security of telecom infrastructure and safety measures based on health principles have also been included in the Right of Way policy, which will be binding on all the agencies and administrations concerned, and it is a kind of one-window operation.
The minister said the Universal Service Fund (USF) of the IT ministry had played a major role in the outstanding performance, under which 32 different projects worth about Rs22 billion were launched during first 31 months of the current government.
In 10,132 villages in 50 districts of unserved and underserved areas, broadband services were being provided to facilitate about 4 million people, he said.
Haq pointed out that the Pakistan Software Export Board (PSEB) had received 40% additional export remittances in the first six months of current financial year and by the end of the year, the remittances would cross the billion-dollar target.
Under the PSEB, dozens of projects under "Tech DestiNation Pakistan" have been launched to promote the IT industry. The aim is to provide facilities and training opportunities for IT professionals and IT companies as well as to attract domestic and foreign investors.
Work is also continuing on building a network of software technology parks across the country, under which 40 parks have been set up in Swat, Bannu, Quetta, Faisalabad, Karachi and Sukkur under public-private partnership.
Technology parks in Gilgit and Hyderabad were making millions of dollars within a few months of their establishment, he said.
Similarly, PC-1 has been submitted to provide rental subsidy to 25 software technology parks in small areas. "Foundation stone for setting up IT parks in Karachi and Islamabad at a total cost of Rs44 billion will be laid soon," the minister added.
He said the National IT Board (NITB) had provided all technical facilities and support for the structure of National Command and Operation Centre (NCOC) during the Covid-19 outbreak and without its support, it would have been almost impossible to establish it in the short term.
NITB has developed 35 useful mobile applications and web portals for providing public services at fingertips under the Digital Pakistan vision, which included Pak Nighaban, Covid-19 information platform, resource management system for the National Disaster Management Authority (NDMA) and a real-time dashboard.
He said under IGNITE, incubation centres had been set up in five major cities where 691 start-ups had registered themselves. Similarly, plans to set up more incubation centres in Faisalabad, Hyderabad, Kamra, Mardan and other cities are in final stages.
"More than 1.7 million people have so far enrolled through the online training platform 'Digi Skills'," said the minister.
He praised the performance of Special Communication Organisation (SCO) under the IT ministry in Gilgit-Baltistan and Azad Kashmir. SCO revenue in the two regions increased 40% to Rs5.5 billion in 2019-20 compared to the previous year.
The minister said the GSM network in Gilgit-Baltistan was expanded to 75% under the SCO in the past two years, for which 350 mobile towers were installed to upgrade from 2G to 4G network, while 200 more towers were being installed in the current year.
Published in The Express Tribune, March 12th, 2021.
Like Business on Facebook, follow @TribuneBiz on Twitter to stay informed and join in the conversation.
COMMENTS
Comments are moderated and generally will be posted if they are on-topic and not abusive.
For more information, please see our Comments FAQ