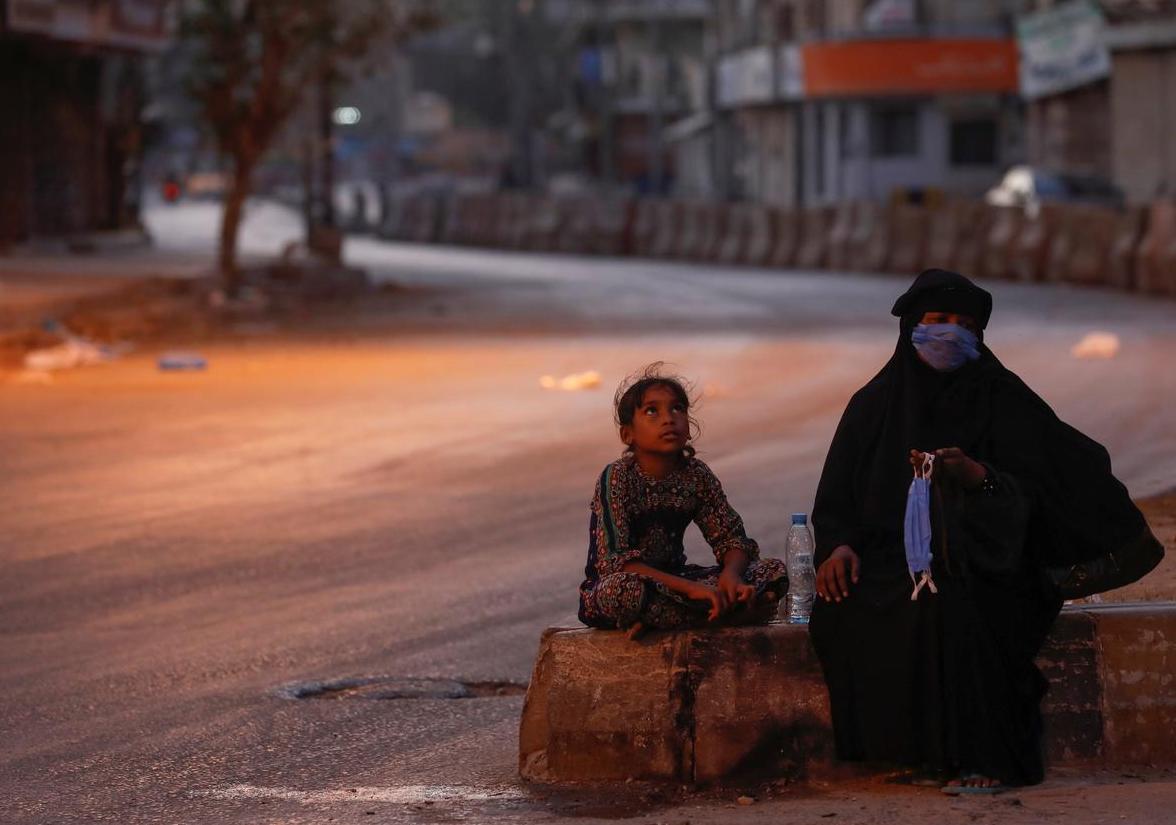 ---
ISLAMABAD:
Punjab Health Minister Dr Yasmin Rashid has warned that the government will impose smart lockdowns if people continue to ignore SOPs introduced to prevent the spread of novel coronavirus disease (Covid-19) as caseload surges.
At least 221 more people have tested positive for the viral infection in the federal capital during the last 24 hours, National Command and Operation Centre (NCOC) said on Monday.
According to an official of NCOC, as many as 190 cases were reported on Sunday while 251 cases were reported on Saturday, which was the highest figure during the last two months. He said so far 509 people have died of the contagion in the Islamabad Capital Territory (ICT).
Moreover, two cases of coronavirus infection have been reported in a private school in the Bani Gala area of Islamabad. District Health Officer Dr Zaeem Zia in a letter sent to Deputy Commissioner Hamza Shafqaat asked him to seal the school immediately to prevent the infection from spreading.
Dr Zia also recommended testing college staff and students under SOPs and quarantining those in contact with the affected people for 14 days.
Punjab Health Minister Dr Yasmin Rashid has urged that the people and the business community play their active role by taking additional proactive measures to tighten the existing standard operating procedures (SOPs) in order to contain the current rapid spread of Covid-19.
Talking to the state-run PTV news channel, she said the government would re-impose Covid-19 smart lockdown if the violation of SOPs continues, adding, public's non-serious attitude towards the deadly virus is regrettable.
Read Pandemic disruption : Punjab's fledgling religious tourism project hits snag
Dr Yasmin said the government had allowed the business community to open their offices, shops and malls, but in response, the traders also had an obligation to keep their promises intact.
She further asked health professionals who had been immunised to share their experience with their colleagues who were a bit hesitant to be convinced and inoculated against the deadly virus.
WHO's acknowledgement
On the eve of International Women's Day 2021, the World Health Organisation (WHO) has acknowledged Yasmin as one of the outstanding women in leadership during the fight against the COVID-19 pandemic.
In a message, WHO Representative Dr Palitha G Mahipala, said: "The day reminds us to honour women who have rendered extraordinary services to humanity during the Covid-19 pandemic."
He said: "In recognition of Dr Yasmin's untiring services during the pandemic, we are pleased to acknowledge her among great women leaders in the fight against Covid-19."
Mahipala said that this is in consonance with the 2021 UN theme for International Women Day, 'Women in leadership: Achieving an equal future in a COVID-19 world'. Dr Yasmin, a retired professor from King Edward Medical University Lahore, has been at the forefront of Pakistan's battle against the coronavirus pandemic.
In her statement, Dr Yasmin said that WHO's acknowledgement was an honour for her. Health no longer is the responsibility of governments alone.
This pandemic amply proves that challenges of the new era like pandemics or epidemics from Covid-19 to polio, overcrowded hospitals, stunted growth, blood-borne diseases like hepatitis, HIV, universal coverage, climate change, research and development, and social safety nets are of paramount importance for humanity.
Published in The Express Tribune, March 9th, 2021.
COMMENTS
Comments are moderated and generally will be posted if they are on-topic and not abusive.
For more information, please see our Comments FAQ