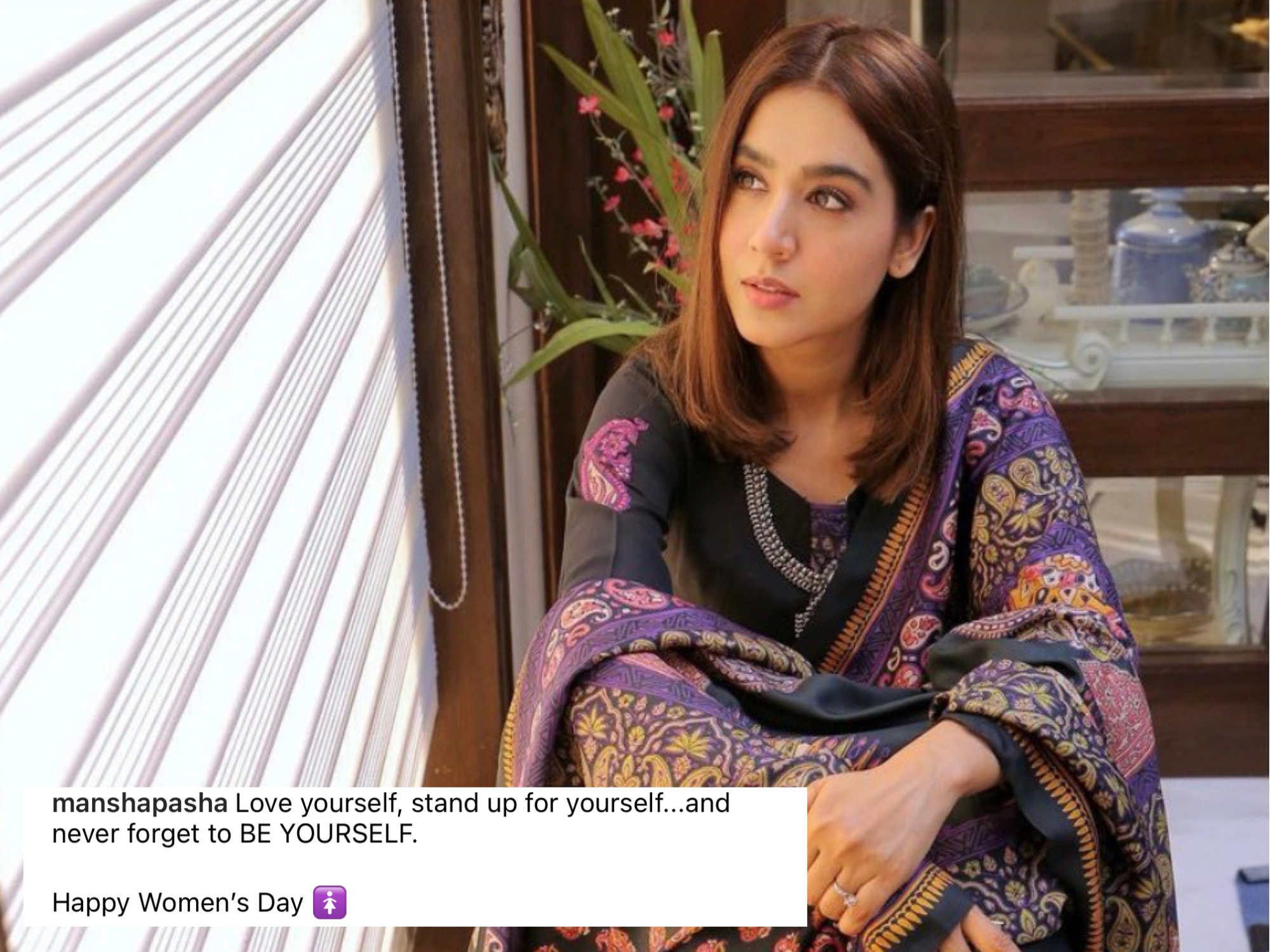 ---
On the occasion of Women's Day, many celebrities have penned words of wisdom and appreciation for women in their lives, who played a significant role. Not only that but many of the stars lauded women and their achievements both in personal and professional spheres. Hassan Sheheryar Yasin (HSY) including, Zhalay Sarhadi, Mansha Pasha, Rabia Butt, Anoushey Ashraf, Bollywood star Kareena Kapoor and many, many more.
Beginning the day with a positive note, VJ and host Anoushey Ashraf posted, "Taking cue from the legendary Snoop Dogg, this year on Women's Day, I'd just like to thank me for supporting myself. For letting myself believe in my dreams, for taking care and working hard. I'd like to thank me for learning how to love myself despite my flaws."
On the other hand, Rabia Butt penned a heart-warming note for her late mother. "First photo with my mother, second with grandmother, then Ali's grandmother, who is like a mother to me, may God grant heaven for these women in my life. These are the women who have shaped me into becoming a better woman and a human being. Happy women's day to all the women out there."
This was followed by Laal Kabootar star Mansha Pasha who posted, "Love yourself, stand up for yourself and never forget to BE YOURSELF."
COMMENTS
Comments are moderated and generally will be posted if they are on-topic and not abusive.
For more information, please see our Comments FAQ