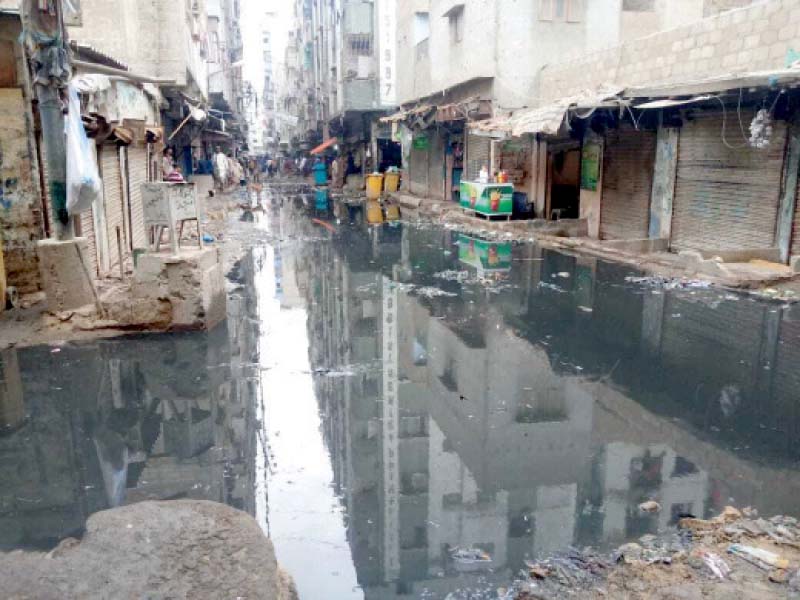 ---
KARACHI:
'Grand projects preferred over Karachi's needs'The authorities have seemingly been prioritising grandiose projects over Karachi's needs, decried speakers on Saturday at a seminar focusing on 'The Priorities and Solution to the Festering Civic Problems of Karachi', organised by the Karachi Citizens Forum.
Urban planners Arif Hasan and Farhan Anwar, former Karachi mayor Fahimuz Zaman, economist Dr. Kaiser Bengali and Abdul Ghafoor Shoro of the KCF were among the panelists who spoke on the occasion.
During the session, it was highlighted that several promises were made and projects were announced over the past decade to make Karachi a smart city and the "envy of South Asia."
However, the speakers lamented, in the last few years, Karachi has been degraded to the status of one of the least livable and most polluted cities in the world.
Referring to the 1.13 trillion Karachi Transformation Plan announced last year when rains and floods devastated the metropolis, the panelists called to mind that the package was announced to permanently solve Karachi's problems within three years.
It was announced that under the package, the National Disaster Management Authority would clean nullahs, the Sindh government would resettle persons displaced as a consequence of anti-encroachment drives, the city's sewerage and solid waste management system would undergo an overhaul and transport facilities and infrastructure would be developed, they recalled.
But little progress has been made on these fronts, while the Sindh and federal government remain engaged in a "game of political one-upmanship," according to the speakers.
They criticised the authorities, particularly Sindh government, for prioritising mega projects like expressways, flyovers and neighbourhood improvement schemes, aimed at giving Karachi a "facelift", over fulfilling the city's needs.
The panellists noted that road projects had been completed at a "dizzying speed", without any consideration for the needs and demands of the public.
They were of the view that many of the projects seemed to be designed for the privileged few, depriving scores of basic necessities.
Instead of rebuilding Karachi, the provincial and federal governments have shown interest in grandiose schemes, such as islands and beach resorts, they decried.
The example of Lyari Expressway was cited in particular in this regard.
It was built at a humungous cost and at the price of "human suffering", but failed to relieve the city of the traffic problem, they pointed out.
The speakers also listed Peoples Square, Bagh Ibne Qasim and Shaheed Mohtarma Benazir Bhutto Park as projects that were more of a grandiose than contributing to resolving the metropolis' issues.
Published in The Express Tribune, March 7th, 2021.
COMMENTS
Comments are moderated and generally will be posted if they are on-topic and not abusive.
For more information, please see our Comments FAQ