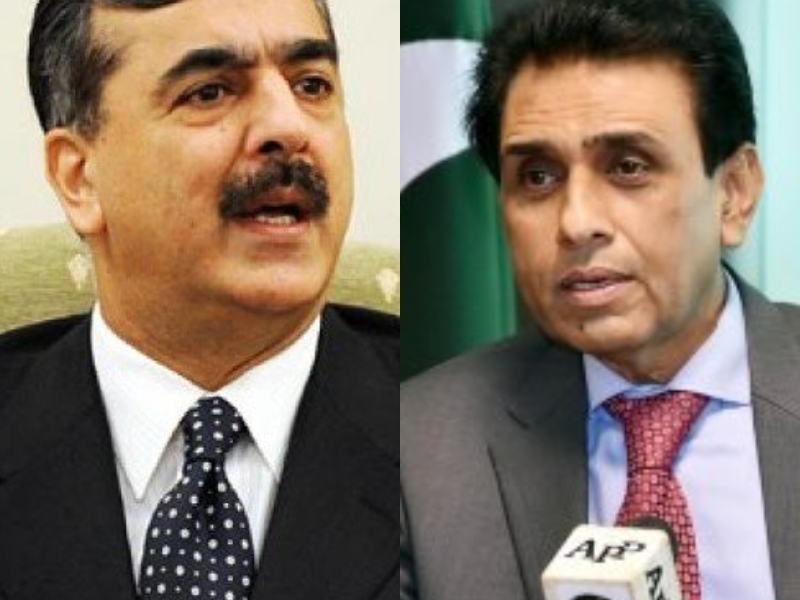 ---
ISLAMABAD:
The opposition Pakistan Peoples Party has requested the Muttahida Qaumi Movement-Pakistan, a coalition partner of the ruling PTI, for cooperation in the Senate election for its chairman and deputy scheduled for March 12.
The move came after Pakistan Democratic Movement joint candidate and PPP leader Yousuf Raza Gilani called on MQM-P Convener Khalid Maqbool Siddiqui in Islamabad on Saturday.
Gilani won the Islamabad's general seat, delivering a stunning defeat to PTI candidate Dr Abdul Hafeez Shaikh during the Senate election on March 3.
Talking to the media persons after the meeting, former prime minister Gilani said that Prime Minister Imran Khan was "suspicious of members of his own party".
"Those lawmakers who do not need money voted for us," he said, adding that it was wrong to use the word "sold" for the MPs who were elected after bagging 500,000 votes.
Read more: Govt allies seek top positions after trust vote
He termed the votes which he got during the election for the general seat as a "vote of confidence 'against' the prime minister".
He said that the country was seen celebrating after the Senate elections, adding that they fought the Senate election in a constitutional manner.
He told the media that MQM is requested to support the PDM. "The cooperation of MQM is sought for the Constitution and the law."
He lauded the MQM for being supportive of the amendments to the Constitution when he was the prime minister.
Talking to the media persons, MQM's Siddiqui said, "The final decision regarding the meetings would be reached at in the coordination committee's meeting today [Sunday]."
The MQM convener lauded Senate Chairman Sadiq Sanjrani, saying that the government has re-nominated him as the upper house chairman because he played an effective role as the chairman in difficult times.
He said that they were fortunate that "today, three years later, a government delegation came to them".