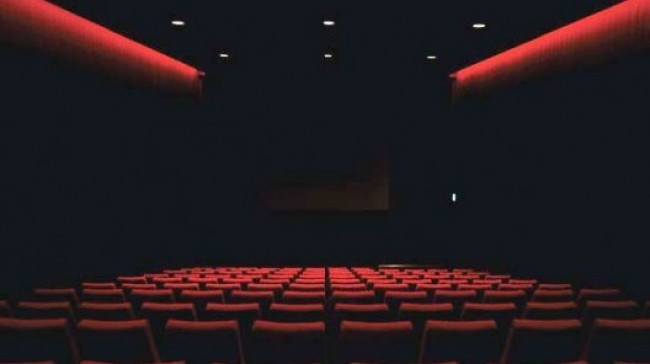 ---
The cinema industry of Pakistan is struggling hard to survive during the ongoing pandemic, where keeping an optimistic approach is the only way forward for stakeholders who have invested millions of dollars in this business.
Since the revival of this industry, many business groups invested in the modern infrastructure of cinema, primarily in Lahore, Karachi and Islamabad, nevertheless, the industry's basic raw material ie content was not able to entice the local market, resulting in lower occupancy rates in cinema halls. Though one of the alternatives for exhibitors is to import foreign content, many in the business are of the view that such content can cater to only a limited audience in Pakistan.
With such limitations coupled with the consequences of the Covid-19 outbreak, the industry, in general, is on the verge of collapse. The upshots of this ongoing crisis can be judged from the facts provided by the industry stakeholders who say that the industry, in general, has done only 1-3% of business on weekend (February 19-21), which it did for the same period in 2018 and 2019.
"This shows the current state of revenue generation for the cinema industry in Pakistan," said HKC entertainment and Cinestar Chief Executive Officer Hammad Chaudhry.
Talking to The Express Tribune, Chaudhry said that despite hurdles we are not going to close our businesses, although upcoming investments are currently stuck we foresee a good future. Nevertheless, he said that Pakistan should now learn how to do business in this evolving world.
Currently, the size of the Pakistani cinema industry is not that huge. According to stakeholders, only 60 sites are operating 154 screens across the country, with future investments in jeopardy due to the pandemic and a ban on Indian content. The average cost of a single screen is estimated at $500,000.
"We had an idea of such circumstances when we decided to invest in this industry but I think this phase is temporary," said CUE Cinemas Co-Owner Omer Sheikh while talking to The Express Tribune.
Shiekh, who has just inaugurated his maiden cinema facility, last week in Lahore said this was their entry point in this business. Like any other business this sector needs a joint venture. Stakeholders said that a recent collaboration with Indian Punjab has broken some barriers and there is a need to continue such projects.
He added that once streamlined, such ventures have the potential to raise current earnings by 20%. "The greater local and overseas audience of these joint ventures will push the gross revenues of any local production, which has not been able to cross Rs500 million in box revenues," the official remarked, adding that this was a "ray of hope" for the industry.
Published in The Express Tribune, March 7th, 2021.
Like Business on Facebook, follow @TribuneBiz on Twitter to stay informed and join in the conversation.
COMMENTS
Comments are moderated and generally will be posted if they are on-topic and not abusive.
For more information, please see our Comments FAQ