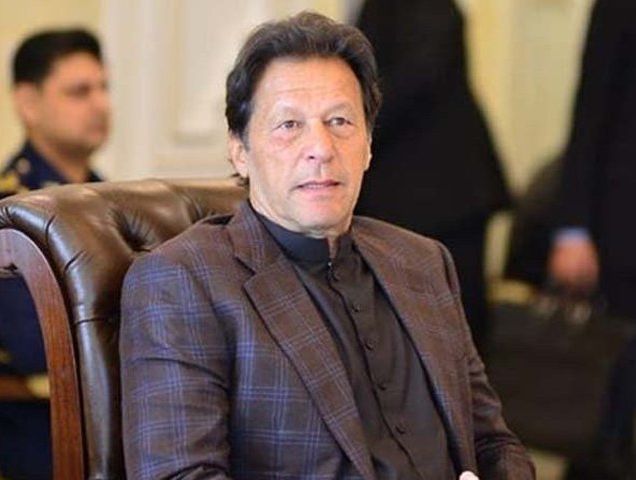 ---
ISLAMABAD:
Prime Minister Imran Khan would seek a confidence vote in the National Assembly on Saturday in an apparent move to counter the opposition's ability to challenge the legitimacy of his government.
The prime minister will also address the nation at 7:30pm tonight.
The decision comes a day after the Pakistan Democratic Movement candidate Yousuf Raza Gillani was able to defeat PTI candidate Hafeez Shaikh in the Senate election.
Addressing a news conference a day earlier, Foreign Minister Shah Mehmood Qureshi described the victory of Syed Yusuf Raza Gilani on the general seat of the Senate from the federal capital as "negation of democracy".
"The Pakistan Tehreek-e-Insaf (PTI) has unanimously decided that Prime Minister Imran Khan will seek a vote of confidence from the National Assembly," Qureshi said.
He was referring to the defeat of PTI candidate Abdul Hafeez Sheikh to Gilani.
Qureshi said Gilani's victory also endorsed Prime Minister Imran Khan's view of corruption and corrupt practices in the Senate elections.
The foreign minister mentioned a video, which surfaced on Tuesday, in which Gilani's son Ali Haider was seen telling someone how to waste the vote. After the video of Gilani's son surfaced last night, his true self was exposed, he added.
"I regret to say that the Election Commission of Pakistan (ECP) failed to ensure transparency in the Senate polls," he said. "The ECP was entrusted with a huge responsibility, but it [failed to deliver]," had said Qureshi.
Meanwhile, addressing the media in Peshawar, Information Minister Shibli Faraz said that Prime Minister Imran's apprehensions about the Senate elections' transparency proved correct, as evident from the result of election of the general seat for Islamabad.
COMMENTS
Comments are moderated and generally will be posted if they are on-topic and not abusive.
For more information, please see our Comments FAQ