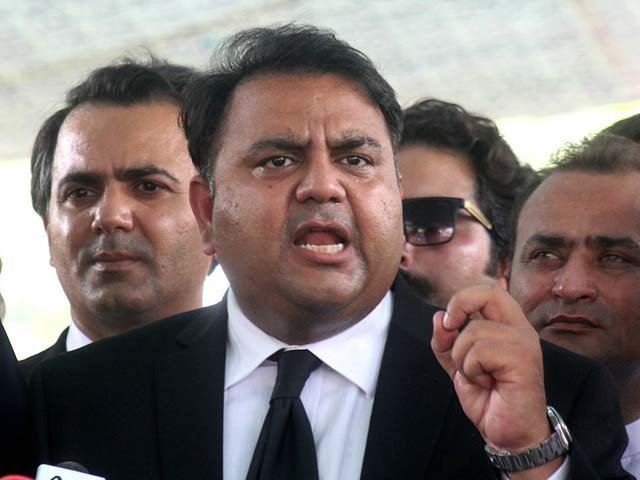 ---
ISLAMABAD:
A day after a shock upset in the Senate elections, Federal Minister Fawad Chaudhry has said that Prime Minister Imran Khan will break the vicious cycle of the money-making politics in Pakistan.
"This is the opposition's politics; make money while in the government, then put money [on the candidates] to come into power, and make more money when back in power," Fawad said in a Twitter post.
"This sort of politics has caused Pakistan dearly; Imran Khan is bound to break this vicious cycle," he added.
اپوزیشن کی سیاست !حکومت میں خوب پیسے بناؤ، اپوزیشن میں ہو تو حکومت میں آنے کیلئے خوب پیسے لگاؤ پھر جب حکومت میں آؤ تو پھرخوب پیسے کماؤ! ایسی سیاست سے پاکستان کو شدید نقصان پہنچا ہے عمران خان اس دائرے کو توڑ کر رہےگا، تقسیم واضع ہے ایک طرف انصاف ہے دوسری طرف بیوپاری،اب فیصلہ ہو گا

— Ch Fawad Hussain (@fawadchaudhry) March 4, 2021
The minister further said that a divide was visible. "On one hand, there is justice, while on the other, the bidders. The decision will be made now," he remarked.
Also read: PTI shell-shocked
The Pakistan Democratic Movement (PDM) – the alliance of a dozen opposition parties – pulled off a spectacular upset in Wednesday's Senate elections which eclipsed the gains made by the governing party in the four federating units.
In the house of 341 members, a total of 340 MPs cast their votes. Yousuf Raza Gilani outvoted Hafeez Sheikh by a slim margin of five votes. He bagged 169 votes against 164 of his rival. Seven votes also were rejected.
The high-stakes contest for one of the two federal capital seats carried huge symbolic value as the opposition believed its victory here would mean the prime minister doesn't command the confidence of the house.