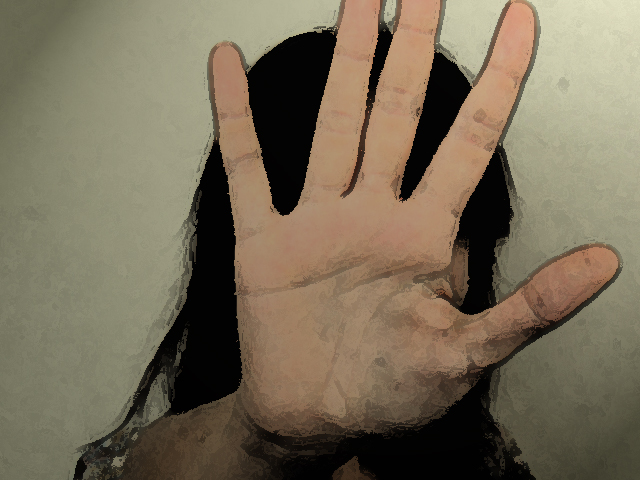 ---
KURIANWALA:
A woman was allegedly strangled to death by her husband and brother in the name of honour in Khurrianwala on Wednesday.
The suspected murderers tied a rope around the victim's neck and strangled her to death.
Police recovered the body and launched an investigation after the postmortem.
According to the police report, 26-year-old Mahwish Bibi, the daughter of Nawshir, a resident of Chak No 534GB, was married to Ali Raza, the son of Zulfiqar and a resident of Chak No 448GB, eight years ago.
The couple had three children including three-year-old Sufyan, two-year-old Faizan and eight-month-old Ghafan.
On the day of the incident, Ali Raza, while going on a business trip with his brother-in-law Khadim Hussain, saw his wife Mahwish with a man named Fazal alias Faju, a resident of the village.
Ali developed suspicions over his wife after which he and Khadim grabbed Mahwish and put a headscarf and a rope around her neck, strangling her to death. The alleged murderers managed to escape the crime scene.
Jaranwala police recovered the body of the deceased and, after the postmortem, handed it over to her mother Kausar Bibi.
The police also registered a case against Ali Raza and Khadim Hussain and started raids to arrest the fugitives.
Incidents of violence against women are not uncommon in the province.
On February 24, a woman was murdered by her father in Shalimar area of Lahore over suspicion of being in a relationship with a man.
The woman, Shahnaz Bibi, was a mother of six, and had recently started living in a separate house with her children following divorce with her husband, Kashif.
The father, identified as Akram, suspected his daughter of being a relationship with a man named Zubair.
On seeing the two together, apparently inside Shahnaz's house, the father opened fire, killing Shahnaz on the spot and injuring Zubair.
On February 12, a man killed his wife with an axe in Khurrianwala. Reportedly, he kill her out of resentment for not having children. He then dismembered her body and threw it in a nullah.
The murderer himself staged a drama of kidnapping of his wife and reached the police station with a complaint of her abduction. Fauzia Tabassum, 30, was married to Shahid Ehsan, seven years ago.
On the day of the incident, Abdul Razzaq allegedly took her to Saim Nallah where he killed her with an axe. He then cut her body into pieces.
On February 2, a man stabbed his wife to death with a cleaver in Khurrianwala.
Reportedly, 36-year-old Ishrat Bibi was married to Falak Sher, a resident of Chak No 459GB, 16 years ago.
Suspect Falak had suspicions on his wife's character. After beating Ishrat, the suspect called his in-laws to take his wife away.
Published in The Express Tribune, March 4th, 2021.