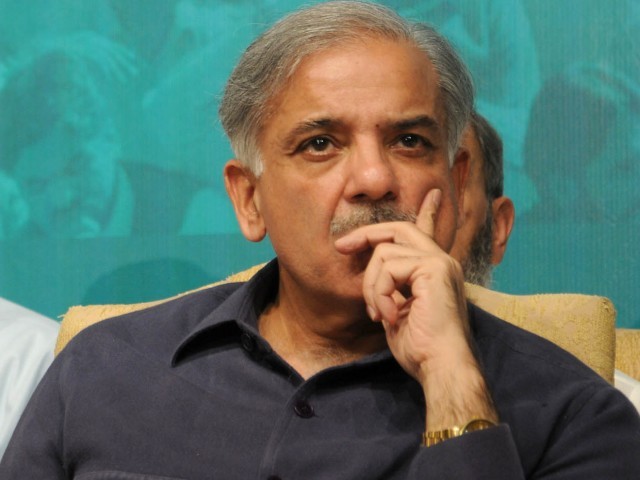 ---
ISLAMABAD:
Leader of Opposition in National Assembly Shahbaz Sharif has that the nation will never forgive those who brought the country's journey of progress to a standstill.
"Pakistan was on an upward trajectory during Nawaz Sharif's term, but now, the economy has been brought to a zero," he said.
Pakistan Muslim League-Nawaz (PML-N) president made these remarks while addressing a meeting of the party's parliamentary's body on Wednesday.
"With this government in power, there seems no hope for Pakistan even in the future."
Also read: Govt's reference in SC exposed unrest in its ranks, says Hamza
He claimed that the government has borrowed more than the combined borrowing of the previous two governments.
"Today, the destitute segments of the society are finding it hard to make ends meet," he maintained. Shahbaz added, "the corrupt and ineligible rulers have brought Pakistan on the brink of a disaster."
"This government is the worst in terms of politics, vision, sincerity, performance, and commitment."
"I have never seen a bigger failure of a prime minister," he said adding, "he is devoid of any thought process."
Also read: PML-N announces schedule for pre long march rallies
The PML-N president said that the government totally lacks strategy, hard work, and commitment. "The only policy they have is to lie so they can distract people from their lack of performance."
Concluding, he said that the nation will hold the rulers accountable through the power of votes.
Earlier today, while casting his vote for the Senate elections, Opposition Leader Shahbaz Sharif said every member has to vote according to his or her conscience. "Members will express their conscience through the ballot." He added that the performance of the government was exposed before everyone.