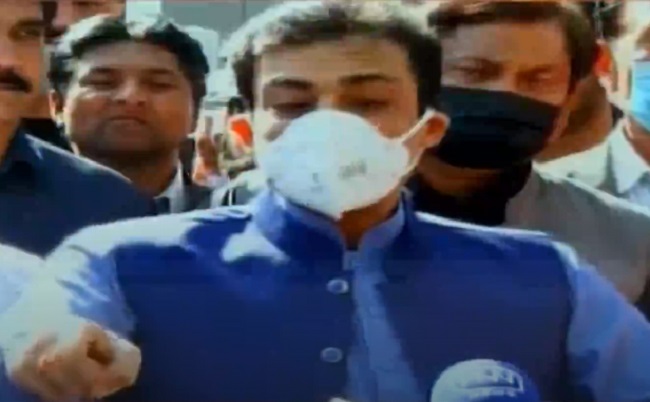 ---
LAHORE:
Pakistan Muslim League-Nawaz (PML-N) leader Hamza Shahbaz said on Tuesday that the reference filed by the government with the Supreme Court for open balloting in Senate was a reflection of the unrest in the government's ranks.
"Concerns are being raised by the members of Pakistan Tehreek-e-Insaf from every province," the PML-N leader said while talking to the media in Lahore this afternoon.
"The ruling party has not awarded the tickets [for the forthcoming polls] in the right manner," he added.
Shahbaz further said that the PML-N will be striving to gain as many seats [in the Senate] as possible.
Also read: PML-N announces schedule for pre long march rallies
Regarding the state of the affairs in the country, he observed, "the economy has collapsed, while people are finding it hard to make ends meet," and added, "everyone now knows about the flour and sugar scandals".
Shahbaz added that "joblessness is high while inflation has become unbearable for the people."
"Those who raise the slogan of accountability are the ones who haven't been able to give an answer about the BRT project," he maintained.
On the ongoing Covid-19 campaign, the PML-N leader noted that the masses are still unaware of the government's coronavirus vaccination policy.
Also read: Senate elections to be held 'as per past practice': ECP
He added, "the people won't forgive us if we don't highlight the issues perturbing them. We are fighting the war of the rights of people from the platform of the PDM [Pakistan Democratic Movement]."
Shahbaz went on to say, "the civilian institutions have collapsed and the military is forced to deal with [situations like a] locust invasion".
Last month, the PML-N leader was released by the LHC's division bench in cases pertaining to assets beyond means and money laundering.