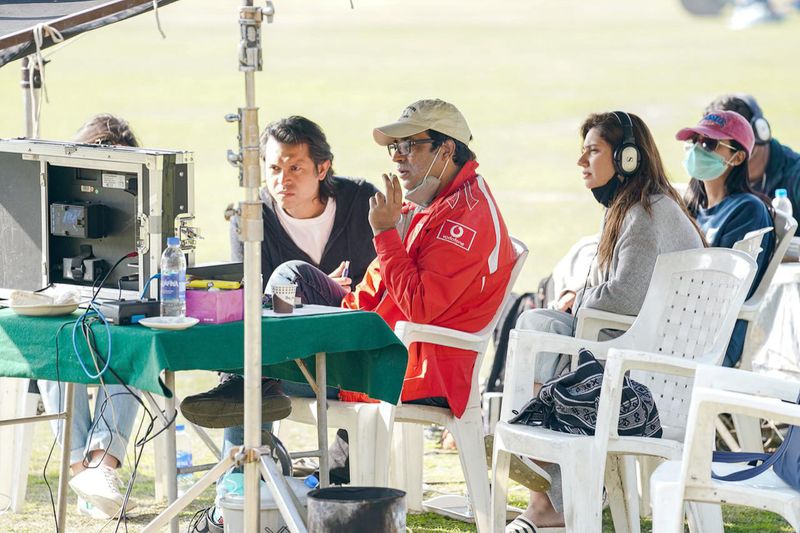 ---
There's a certain niche Adnan Sarwar masters when taking up projects - no one comes close to second when it comes to churning out sports drama as good as this film-maker. After the commercial success of Shah and Motorcycle Girl, the recent upcoming web series, Barwaan Khiladi, has the audience looking forward to his next directorial.
A debut production by superstar Mahira Khan, Barwaan Khiladi revolves around cricket and stars Danyal Zafar and Shahveed Jafri in lead roles. The web-series also features Kinza Hashmi, Sarmad Khoosat and will be streaming at Tapmad. While his earlier films have been lauded by the critics for their honest portrayal, Sarwar recently remarks he holds a special place in his heart for the cricket saga.
Wanted my first production to be on Pakistani platform: Mahira Khan
The director, while talking to Gulf News, shared Bawraan Khiladi happens to be "a very human story, of struggle and companionship, except that it revolves around cricket. It shows the hero's journey, the obstacles that he has to overcome. Cricket is like a character in the story."
Sarwar, who prefers working under his own production banner, speaks up on why he decided to take up a project produced by Khan.
"Knowing that Nina Kashif and Mahira Khan would be the producers was a big attraction. I am grateful that they reached out to me," he told the publication. "Having said that, I always wanted to do something related to cricket. When the opportunity came, I was, like, let's do it! Also, I thought it would be fun to work with other people [as producers]. Otherwise, I work in a small bubble of my own. I work in isolation, really cut off from the rest of the industry in whichever way. But it's been a nice experience!"
Of swinging bats and fists: 'Barwaan Khiladi' looks promising
Sarwar played the titular role in his 2015 sleeper hit, Shah. The director had taken up some serious training to prepare for a role of a lifetime. While he isn't acting in Barwaan Khiladi, he admits he was much involved in the training process. The idea of making a series about cricket came too naturally to him.
"I've played cricket all my life — I was a batsman at the college level — and I've watched a lot of cricket, like every other Pakistani, so it was a good starting point," Sarwar remarked. "Besides, I've been an athlete, so I have a natural affinity for sports movies. Sports stories have a trajectory, the hero's journey, which appeals to me a lot. Baarwan Khiladi is also the story of the rise of the underdog. As the title suggests, it's about the twelfth player rather than the playing eleven."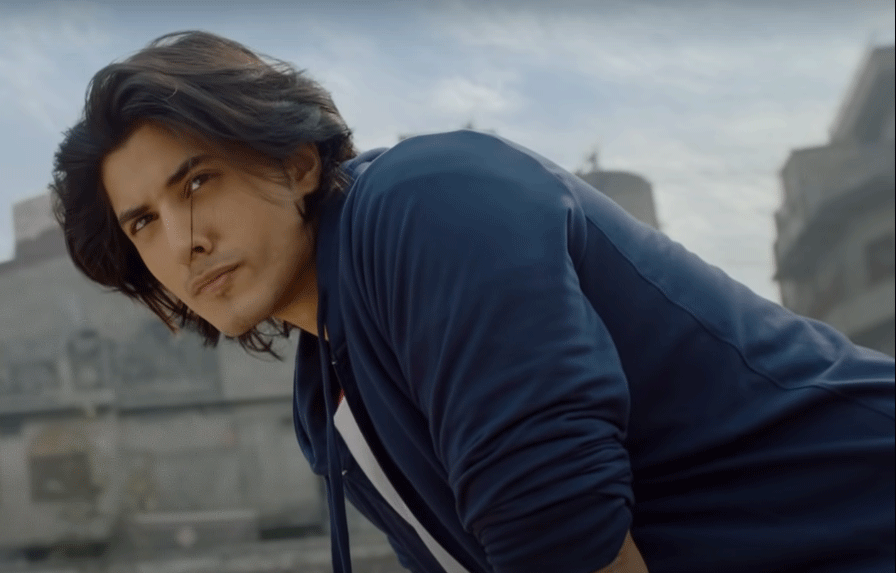 Talking about the training his cast had to take, the film-maker revealed not much went into it. "We had professional cricketers attached with the team. Some of them are also embedded in the series — as characters. Fortunately, our boys are all fantastic cricketers; they only needed to polish their game a bit. So they trained for about a month. It also enabled me, as a director, to identify certain kinds of strokes that I could focus on," he continued.
Mahira Khan is venturing into production with a web series on cricket
Known as a 'soloist' in the industry, Sarwar divulges why he decided to take up a project that wasn't single-handedly worked on by him.
"There are film-makers in the world who are soloists because they have enough to say in different mediums," the director shared. "For example, if I have time I try to do music myself because I am looking at it in a multi-dimensional way. To have to explain it to someone else takes a lot of time and devastates me emotionally and physically."
He further added, "I find it difficult to work with other people's scripts for sure. So many scripts are pitched to me and I hardly ever pick anything up, because I have a certain kind of sensibility which might be peculiar to most people but it's the direction that I've chosen for myself."
So why did he take up Khan's debut venture?
"As for Baarwan Khiladi, I had multiple reasons to not go solo — I was coming out of a surgery, not being in a position to do the entire task myself, looking for a support system around me, and then obviously as a director, I was given leeway by the producers to not to be tied to what's on paper," he shared.
Concluding, Sarwar shared his inspirations for making sports dramas. "I recently saw Money Ball; it really had an impact," he said. "Million Dollar Baby, Cinderella Man, Any Given Sunday and Dangal are a few other films I liked. Rush is my all-time favourite. What a great picture! I've also done car racing, you know!"
Have something to add to the story? Share it in the comments below.
COMMENTS
Comments are moderated and generally will be posted if they are on-topic and not abusive.
For more information, please see our Comments FAQ