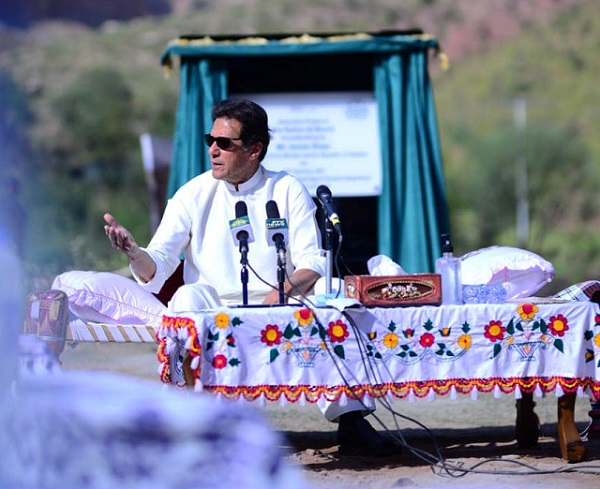 ---
JHELUM:
Prime Minister Imran Khan said on Sunday that a nation cannot progress without knowing and analysing its history.
He made these remarks at the inauguration of a heritage trail at the historical Nandana Fort in Jhelum, as part of the Al-Beruni Radius Tourism Project.
"Our archaeologists did little, in fact, nothing, to preserve our heritage," the premier said. "Even Moenjo Dero and Harappa were discovered by foreigners," he lamented.
"The entire world initiates excavation projects but there were none initiated on our soil," the premier maintained.
PM Imran further said that the area will witness an uplift after the inauguration of the projects, saying a lot of work is to be done in this regard.
Also read: Wealth-generation projects important to strengthen economy: PM Imran
"A model village in the area will help tap more opportunities as tourists will visit the area and stay here," he assured.
The PM is also scheduled to lay the foundation stone of three national parks in the Salt Range Basharat area in Jhangar Valley. He is also set to lay the foundation of a plantation campaign.
The projects' aim is to increase wildlife conservation along with honey production and improvement in olive cultivation.
Nandana Fort is a place of historical significance where renowned mathematician Abu Rehanal al Bairuni measured the circumference of the earth. Built in the eighth century, Nandana Fort was strategically located on a hilltop overlooking the salt range.