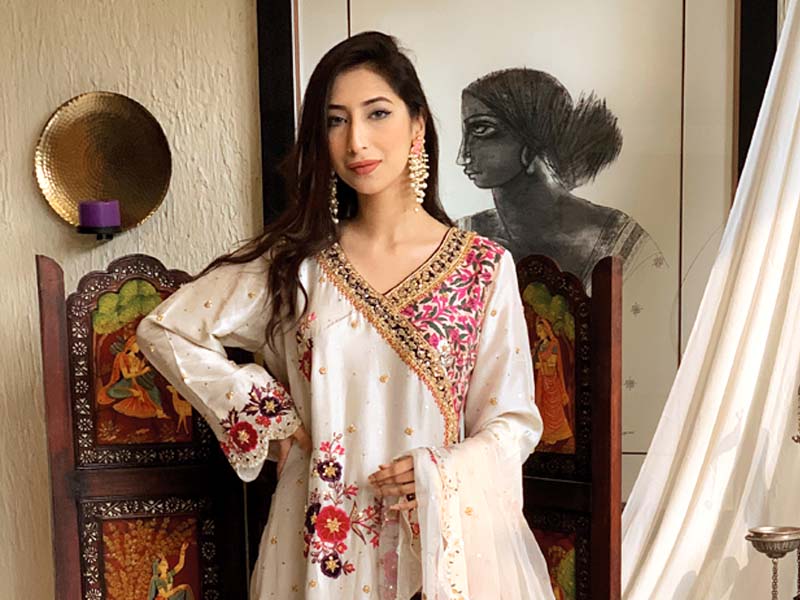 ---
Shirin Hassan label has developed a unique and classic style of its own. The brand makes the most wearable ensembles which never go out of style. This season Shirin Hassan came out with her Chunri collection which is an ancient tie-and–dye technique and holds a special place in the rich Pakistani textile industry. With evolving textile technology, chunri ensembles always stand out and never go out of style in fact it is an investment where you can pass it on to next generations.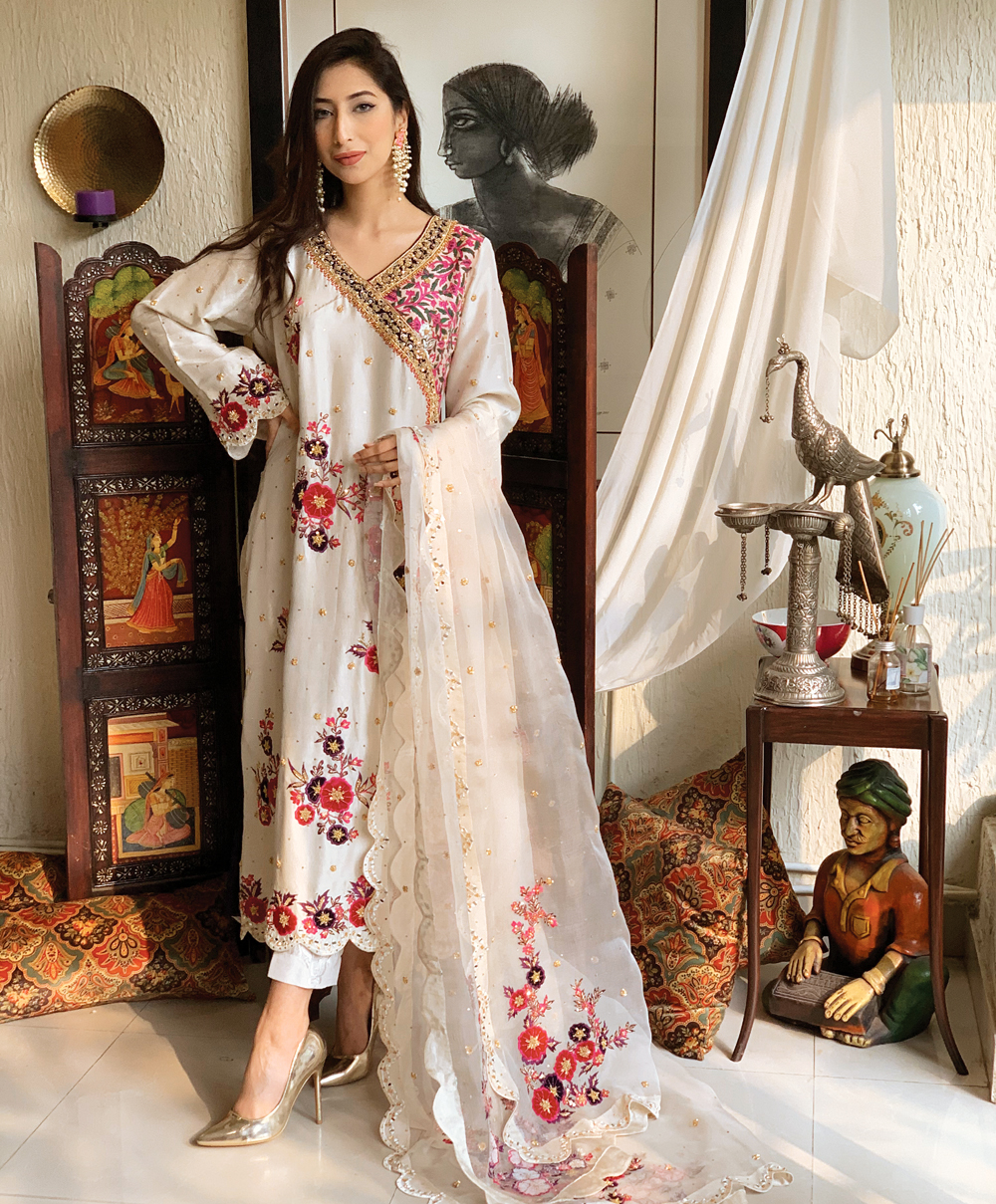 White angrakha
This is one of our favourite pieces from the collection. An off white silk embellished angrakha with block print on the shirt that has been enhanced with appliqué and paired with embroidered and embellished tissue dupatta.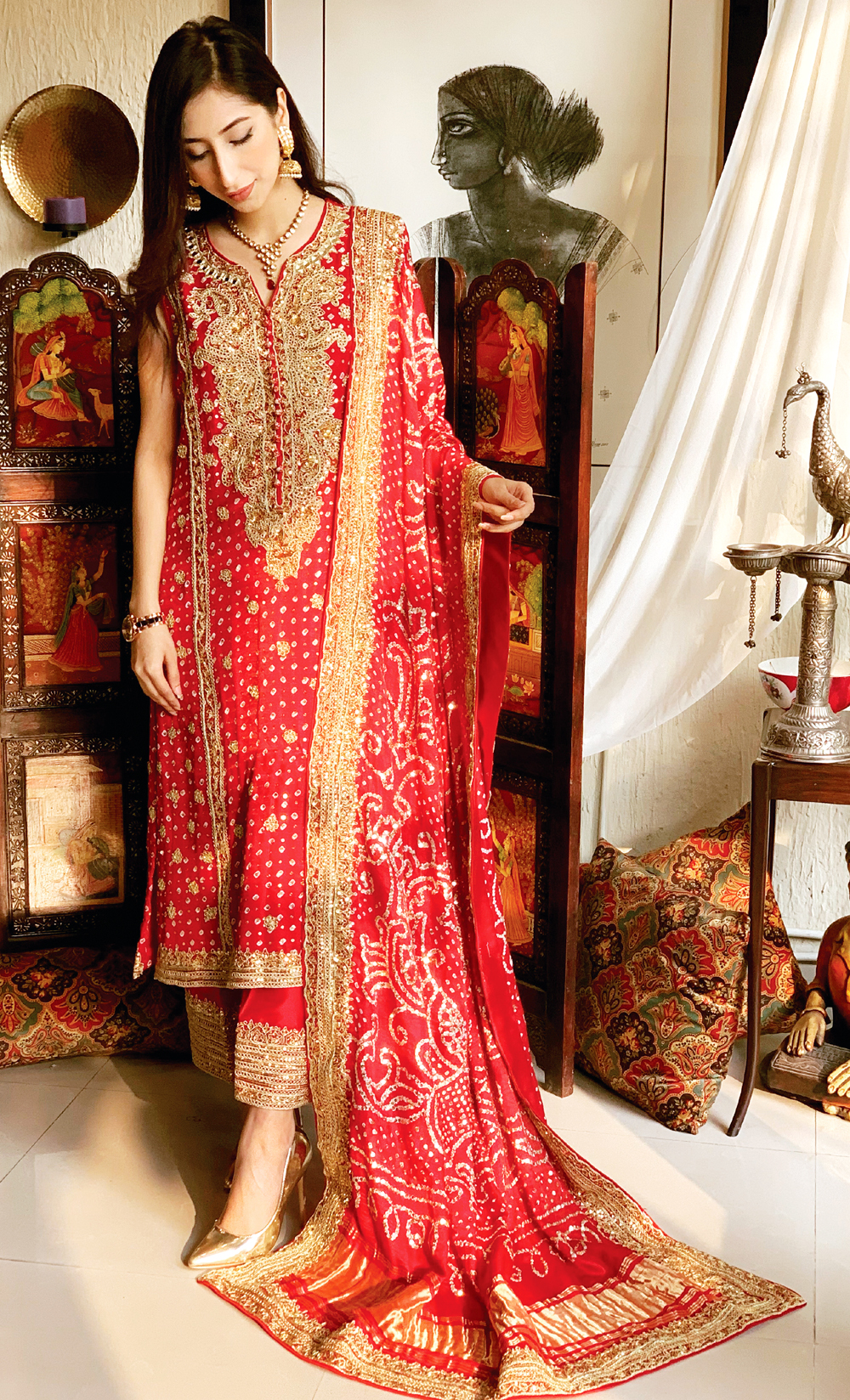 Red chunri
This has to be their best seller of the season. Since chunri never goes out of style, it is dominating their collection this festive season. This red chunri shirt paired with a beautiful chunri dupatta with intricate gold marori work all over totally stands out. It is paired with matching azaars.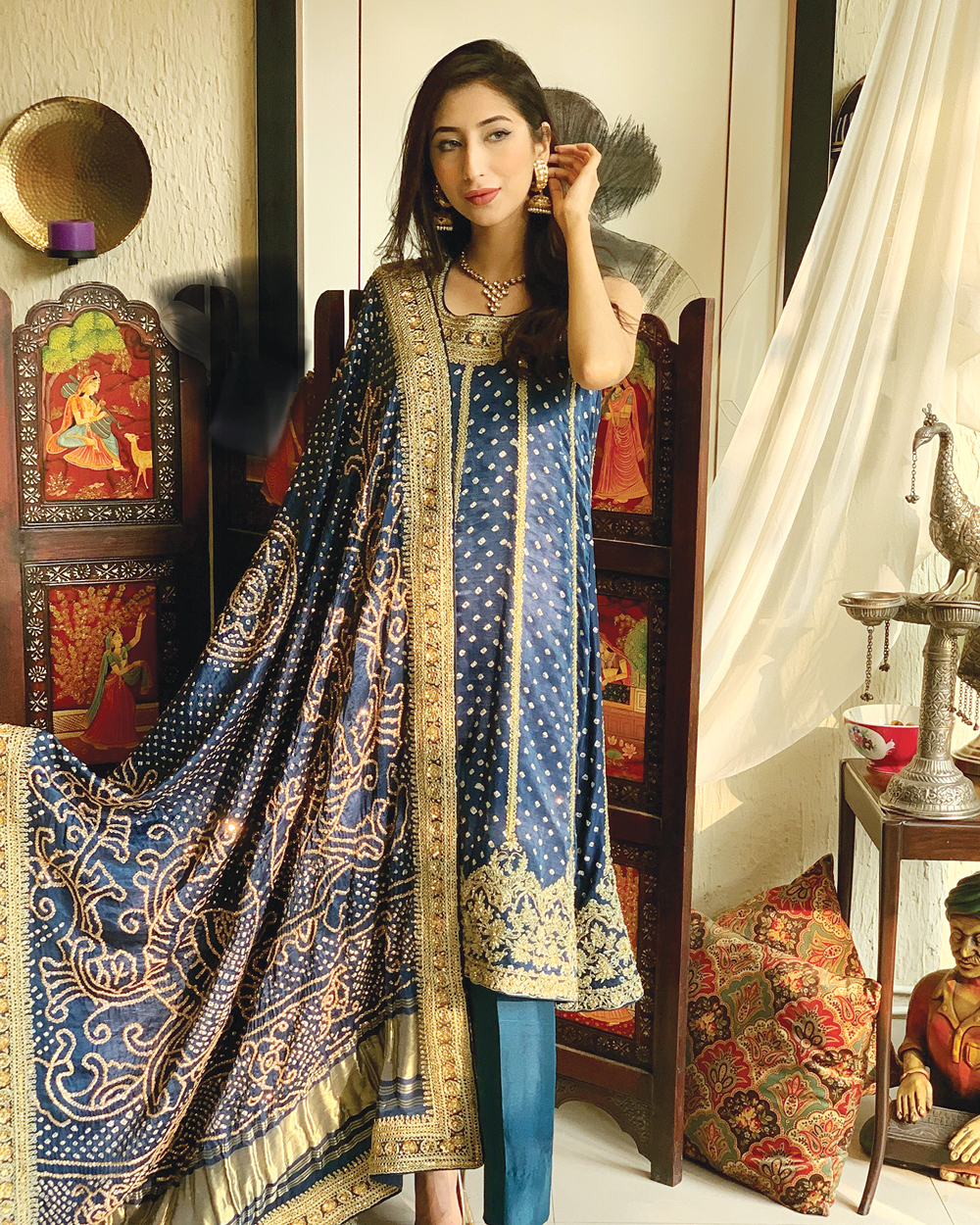 Saphire blue
Sapphire blue anarkali shirt has intense gold marori work all around on the daman and front and back neckline along with sequence and intricate embroidery. The shirt is paired with a matching chunri heavily embellished dupatta that makes a bold statement.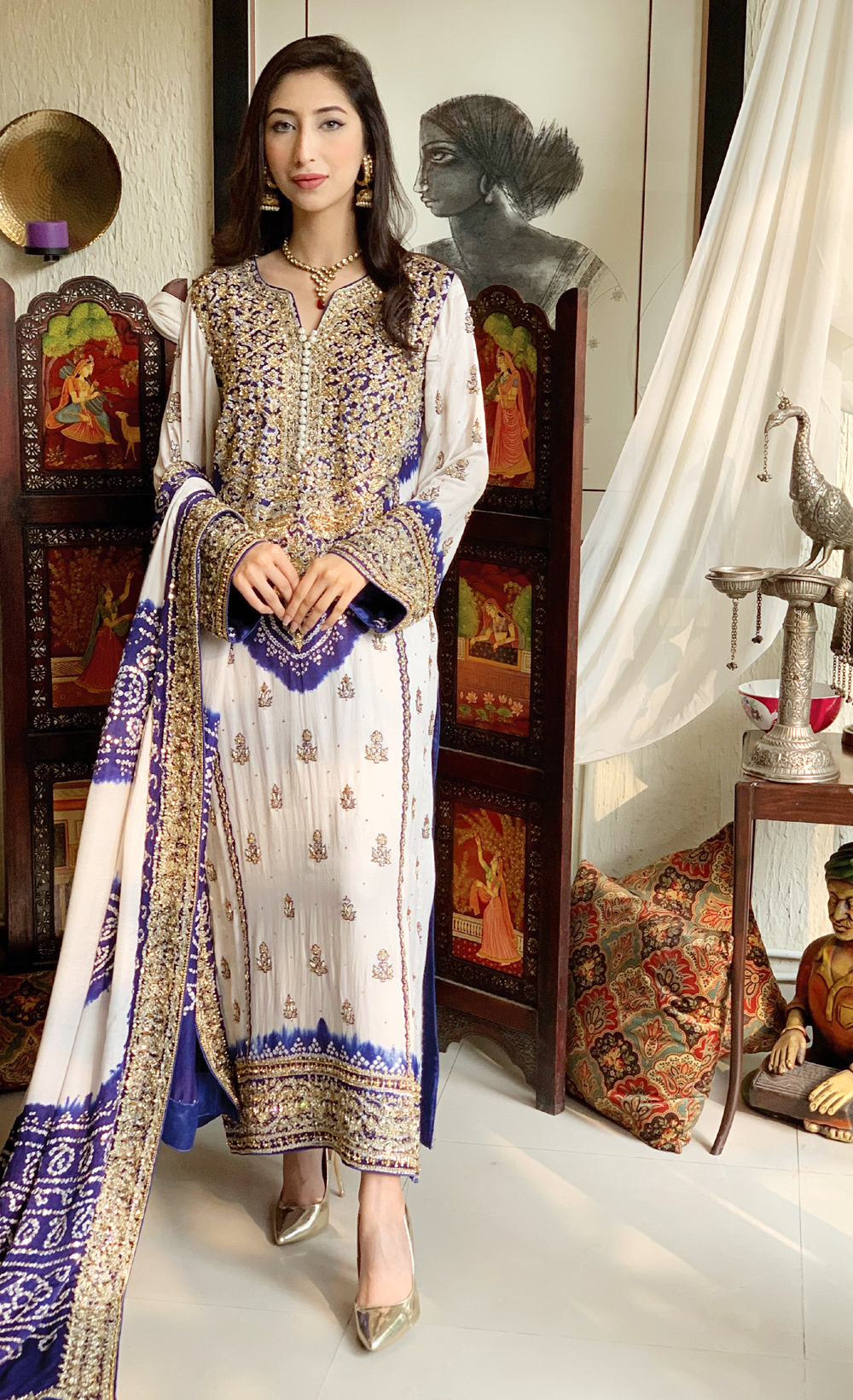 Ivory/ blue chunri
This ivory and blue chunri kurta style long shirt has dabka, sequence, pearls and embroidery work on front of the shirt with a matching dupatta. A full three yard dupatta has a very heavy embellished border. This classic ensemble will never go out of style.
COMMENTS
Comments are moderated and generally will be posted if they are on-topic and not abusive.
For more information, please see our Comments FAQ