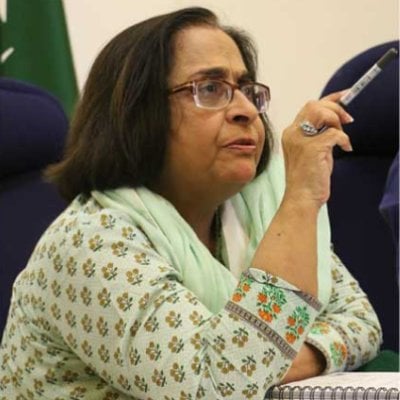 ---
KARACHI:
The need for calculating the estimated increase in dengue cases during rains before the arrival of the monsoon season was stressed during a meeting on vector-borne diseases in Sindh on Thursday.
The meeting, chaired by Sindh Health Minister Dr Azra Fazl Pechuho, focused on reviewing the number of cases of dengue, malaria and leishmaniasis recorded in different areas of the province and area-specific needs and requirements for curbing the spread of the diseases.
Currently there are 1,125 fully functional public diagnostic facilities that test patients for vector-borne diseases in Sindh, the meeting was told.
Besides, the number of cases of dengue recorded this year so far was also shared.
Also read: Healthcare staff skipping vaccination drive to be sacked in Sindh
According to the data shared in the meeting. Karachi reported the highest number of cases, numbering 155 of 170 cases reported in the province. Meanwhile, Hyderabad reported six, Sukkur five, Larkana and Shaheed Benazirabad one each.
Addressing the meeting, Pechuho stressed the monitoring of dengue hotspots and containment of the disease in those areas.
Moreover, district health officers were asked to employ public and private diagnostic facilities to communicate the details of reported cases to the health department.
The meeting also agreed to avail the services of lady health workers to monitor the spread of dengue and implement precautionary measures.
Published in The Express Tribune, February 26th, 2021.