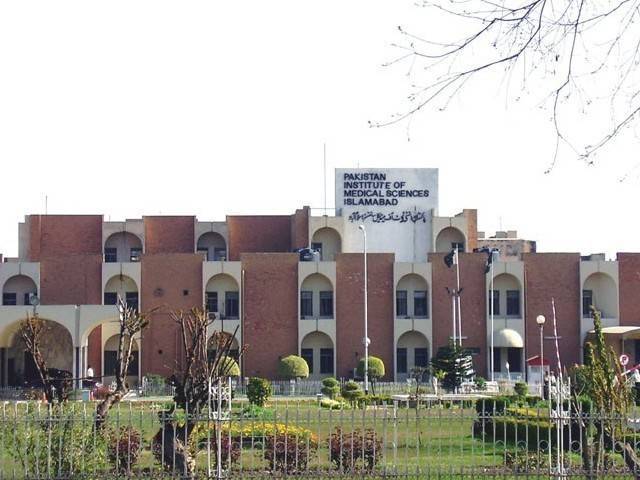 ---
ISLAMABAD:
The Islamabad High Court on Monday extended a stay order barring the establishment division from taking action against Pakistan Insitute of Medical Sciences (Pims) and Shaheed Zulfiqar Ali Bhutto Medical University Islamabad (SZABMU) employees and once again issued a notice to seek a response.
Justice Mohsin Akhtar Kayani presided over the case on Monday filed by Pims employees, including Grand Health Alliance Chairman Dr Asfandyar, against the Presidential Ordinance on Medical Teaching Institute (MTI) Act.
The establishment division did not submit a response despite court orders, however, a plea was approved for submission of an answer at the next hearing with the provision of its advance copy to the petitioner's counsel.
The court extended its stay on action against Pims and SZABMU employees and adjourned the hearing until April 5.
The court has also summoned details of recruitments done after the promulgation of the MTI Act and restricted new hiring in both healthcare facilities with the court's permission.
Earlier this month, the protesting PIMS staffers had ended their 71-day-sit-in after a successful dialogue between them and the government.
The Special Assistant to Prime Minister (SAPM) on Health Dr Faisal Sultan had come to PIMS and announced amending the MTI Act and omitting any provision regarding conversion of PIMS into a corporate body.
Private practice
The MTI Act had granted powers to the BoG to run the affairs of the hospital. Civil servants were excluded from the board which was supposed to be selected by a search committee of the National Institute of Health.
Moreover, employees who opt for private practice within the premises of the hospital, clinics, imaging facilities, and laboratories of Pims may be entitled to such an increase in salary, adjustment, bonuses, or other ancillary benefits as the board may approve.
Those who do not opt for private practice within the premises shall be allowed to do their private practice outside the premises but shall not be entitled to any increase in adjustment, incentives, bonuses or other ancillary benefits.
Published in The Express Tribune, February 23rd, 2021.