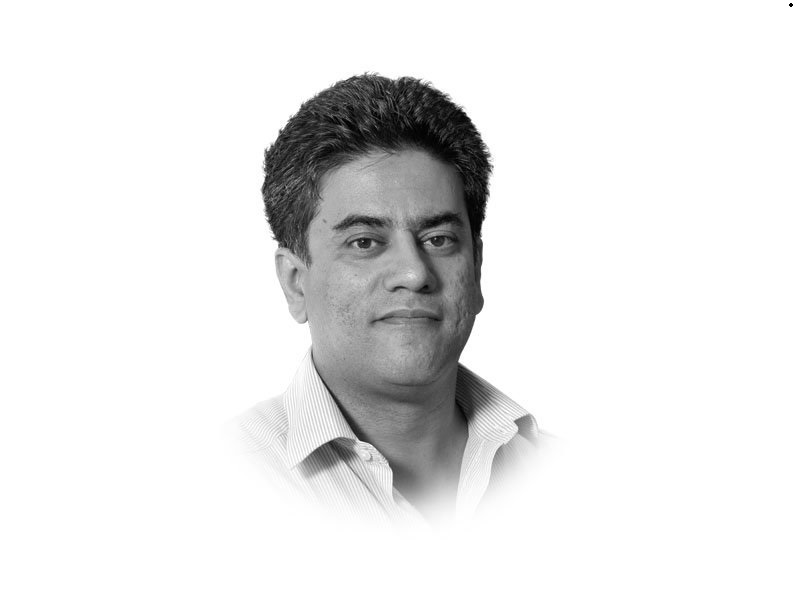 ---
As Prime Minister Imran Khan visits Sri Lanka this week, one can hope attention can be drawn to the prickly issue of the forced cremation of Muslims suspected to have died of Covid-19.
Sri Lanka is the only country in the world to have forced cremations during the pandemic, ignoring advice from the World Health Organization that permits burials.
It is feared that as many as 200 Muslims have been cremated so far instead of being buried owing to Covid-19 related procedures adopted last year by the Sri Lankan government.
While an expert committee in January accepted the plea of the Muslim and Christian communities that burial does not pose any danger, the Sri Lankan government has taken no action. This is causing resentment in the different religious minorities on the island.
While cremations are traditional for Sri Lanka's Sinhalese-Buddhist majority, they are not for Muslims and Christians. However, at the height of the Covid-19 pandemic in April last year, Sri Lanka made cremations compulsory for all victims of the pandemic.
A gazette notification issued in April 2020 stated that the Quarantine and Prevention of Diseases Ordinance had been amended to read "the corpse of a person who has died or is suspected to have died of coronavirus shall be cremated".
While there were some schools of thought when the virus first erupted that believed that it could even spread from dead bodies, hence the need to cremate, the WHO and other scientific bodies have since stated that such fears are without ground.
Much has changed in terms of knowledge of how Covid-19 was spread.
In Pakistan, one recalls when burials were conducted without family members present on similar fears. But all that changed once it was clear that transmission in that manner was not believed to be possible.
As things change the world over, Sri Lankan Muslim families are protesting against their government's enforced cremation of all those confirmed or suspected to have died with Covid, saying it breaches their religious rights.
The forced cremation of a Muslim baby last year brought communities together in protest and is being seen as a rallying point. The infant, Mohammed Shaikh, was 20 days' old when he died at an intensive care unit in Colombo. He was cremated the following afternoon against the will of his parents. His parents claim that it was also not proven that he died of Covid-19.
At the centre of the controversy is a bill that enforces the cremations irrespective of faith of the victim and is widely viewed as targeting Muslims, who are believed to be facing resentment after the Easter bombings of 2019, when a terror group targeted churches and hotels, killing 257 people. Some even say that the ruling party may be capitalising on this anti-Muslim sentiment for their own political gain. This is nothing new. Such politics are popular the world over.
Petitions against the bill from political parties, lawyers, Islamic organisations and activists of all faiths have so far been ignored. On December 4, Sri Lanka's Supreme Court rejected a case by 11 affected families from both Muslim and Christian communities.
Complainants acknowledge and accept in their claim that in battling the pandemic, "difficult decisions have to be taken which interfere with fundamental rights". But they say the government is mandating cremation without any regard for the wishes of the families or their religious beliefs. The applicants, all related to people who have been cremated, say the procedures took place without their consent or approval.
Recently, the Maldives said that the Sri Lankan government sought help to bury bodies on their island. But a lot of Sri Lankans and Maldivians do not see this as a solution. Muslim families have also refused to sign off and accept bodies to be cremated as a way to protest but the government has not taken notice. Ironically, Sri Lanka's justice minister is a Muslim and he has also suggested this must be changed.
While Sri Lanka's Christian leadership has not publicly spoken out against the bill, individual activists from the community have opposed it on both religious and political grounds.
One can only hope for better sense to prevail. If scientific evidence suggests that there is no harm in burying the dead victims of Covid-19 then it is incumbent upon the government to take notice of this and amend its rules accordingly.
Published in The Express Tribune, February 22nd, 2021.
Like Opinion & Editorial on Facebook, follow @ETOpEd on Twitter to receive all updates on all our daily pieces.