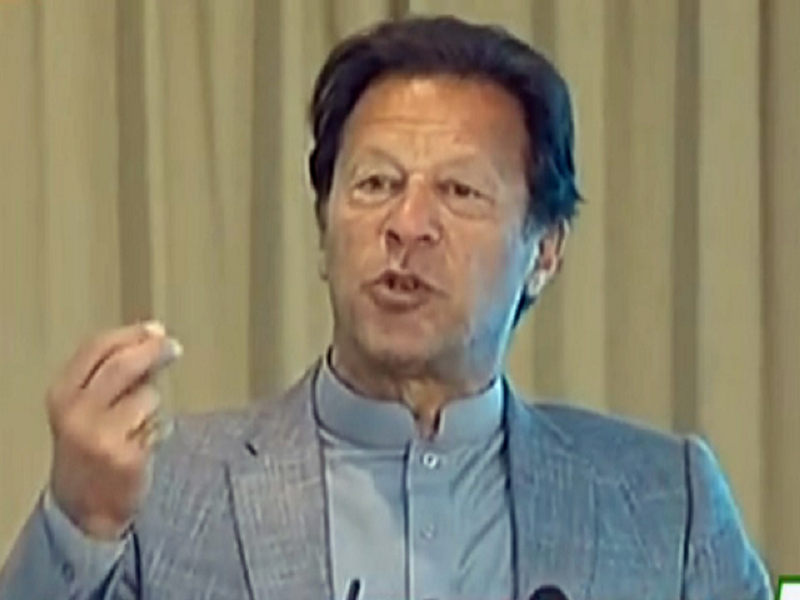 ---
ISLAMABAD:
Prime Minister Imran Khan will meet a three-member delegation representing the families of the missing persons in the coming month of March, a statement issued by the Ministry of Human Rights (MoHR) said on Saturday.
Minister for Human Rights Dr Shireen Mazari shared this statement on her official Twitter account after meeting the families staging a sit-in at the federal capital's Express Chowk for recovery of their missing members.
"[I] conveyed the prime minister's message to them and our commitment to ensure an end to this practice of enforced disappearances through legislation – process is now moving forward," the minister's social media post said.
According to the statement of the MoHR, Dr Shireen Mazari met with the protesting families on the instruction of the prime minister to request them to end their sit-in.
She told them that the prime minister will meet a three-member delegation, representing the families, in March and that she herself would arrange this meeting.
"[However, prior to the meeting] they [the families] would hand over the list of missing persons to Dr Mazari so that their status could be ascertained and conveyed to the prime minister before the meeting with the families' representative."
Also read: PM Imran resurrects bill on missing persons
The statement said the families requested the minister that priority should be given to recovery of the missing persons belonging to the 13 families present at the sit-in "and Dr Mazari noted the request".
On February 18, it was reported that PM Imran directed authorities to expedite the process of bringing effective legislation in the parliament to stop enforced disappearances as the families of the missing persons pray and search for their loved-ones endlessly in the absence of a proper mechanism.
In the post-cabinet press briefing, Federal Minister for Information and Broadcasting Shibli Faraz said the prime minister has given clear instructions to activate a bill reportedly pending before the parliament for a couple of years, and devise a mechanism for resolving the issue.
The minister said the prime minister while explaining his point of view to the cabinet members said the issue of missing persons during the wave of terrorism in the past was somewhat understandable but with drastic fall in terror incidents, there could be no justification for such incidents.
"The PM asked why the government shouldn't go for legislation through which a person could be detained for three, six, nine months or more while emphasising that there should be a time-frame.
"Half the peace comes when the families know that their loved-ones are alive and at a certain location," the minister had quoted the prime minister as saying.