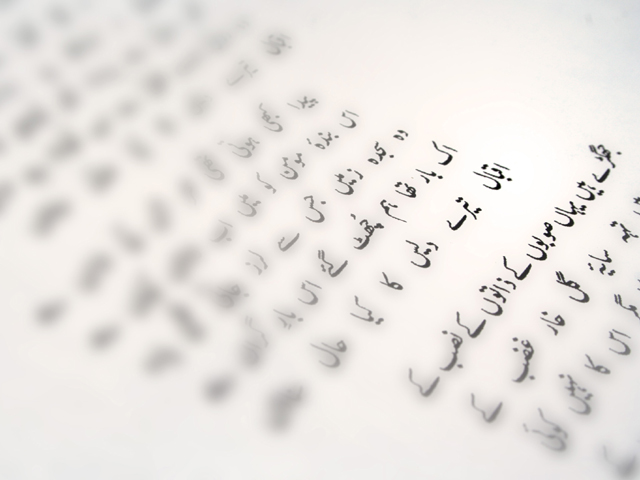 ---
ISLAMABAD:
A three-day hybrid 'Pakistan Learning Festival' (PLF) offered a magical atmosphere as children and teachers read books written in the languages of Laos, Vietnam, and Indonesia that were translated into Urdu.
The PLF is an initiative of the Children's Literature Festival (CLF) that was inaugurated by showcasing Pakistan Literacy Project (PLP)'s newly integrated Room to Read (RtR) books, a spokesperson shared on Wednesday.
Each day of the multilingual, multicultural and multi-site festival showcased book launches of three beautifully illustrated and translated books in Urdu through the festival's children and teachers' agency', they added.
The Idara-e-Taleem-o-Agahi (ITO), a leading non-profit focused on children's literacy in Asia and Africa, are project partners sharing core mission goals to promote learning through books in interactive open libraries and promoting girls' education, the official mentioned.
The PLP is committed to making children more proficient in reading, learning with comprehension embedded in social-emotional learning approaches, stocking 20 child-friendly libraries with 628 levelled books that are being established in government schools at the primary level in Lahore and Bahawalpur districts, they further maintained.
It was shared that of these, 28 storybooks in Laotian Vietnamese Indonesian have been adapted and translated into Urdu for the Pakistani audience.
The spokesperson added that children and teachers from 10 schools participated actively in designing the three books through mime and storytelling with expression, which enthralled the live and virtual audiences across Pakistan and beyond.
The inaugural book launch was preceded by a video message from RtR International Operations Manager Linda Lisabeth while renowned author Rumana Husain joined live from Washington DC sharing the adaptation process for the 28 RtR storybooks to the Pakistan context.
A team of professional translators, editors, and designers facilitated the adaptation in Urdu.
Lisabeth introduced the first of the three books to be launched, starting with 'Caterpillar ko Joota Chahiyay' (Caterpillar Looks for a Shoe) from Laos translated into Urdu by Sarwat Mohiuddin.
The next day she introduced 'Chuppan Chupai' (Hide and Seek) from Vietnam translated by Fakharuddin and 'Magarmachaun ki Ginti' (Crocodiles Count) from Indonesia on the third day translated by Rumana Husain.
For one of the books "Caterpillar ko Joota Chahiyeh", ITA collaborated with its partner DeafReach to read the story in Pakistan Sign Language (PSL), ensuring the inclusion of all.
The set of 28 beautifully adapted books were displayed in the open garden activity area maintained by PLP, attracting the attention of children, parents, and teachers alike.
All the books are available in print and will soon have Urdu copies as well on RtR's Literacy Cloud in a bid to promote the habit of reading by making it accessible for all.