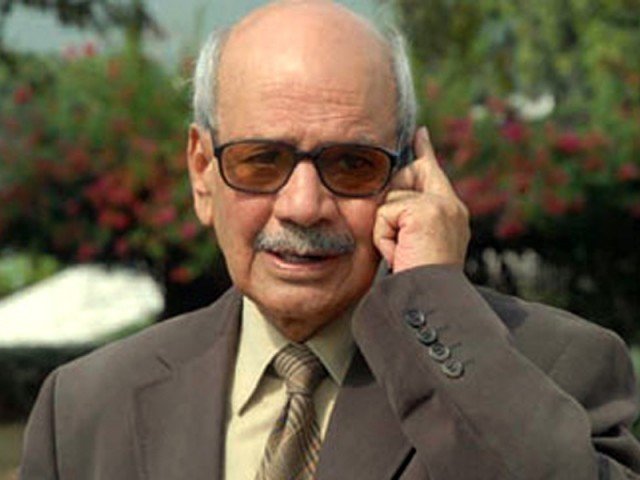 ---
ISLAMABAD:
An Islamabad High Court (IHC) judge, Justice Mohsin Akhtar Kayani, on Friday recused himself from further hearing a petition filed by former Inter-Services Intelligence (ISI) director general Lt Gen (retd) Asad Durrani, seeking removal of his name from the Exit Control List (ECL).
Justice Kayani remarked that he knew the whole background of the case and was also close to penning the verdict, but was forwarding the case to IHC Chief Justice Athar Minallah.
"It is unfortunate, but there are reasons I don't want to share," he said while explaining to the court his withdrawal from the case.
He said, "The [IHC] chief justice will form a new bench to hear the case."
The former spy chief landed in trouble after co-authoring a book titled 'The Spy Chronicles: RAW, ISI and the Illusion of Peace' with India's former Research and Analysis Wing (RAW) chief Amarjit Singh Dulat in 2018.
After the book's publication, the Military Intelligence Directorate recommended the interior ministry to place Durrani's name on the no-fly list. In May 2018, the ministry issued a notification about putting the former ISI chief's name on the ECL and said that Durrani is "involved in an ongoing inquiry", thus he could not leave the country.
Also read: IHC seeks replies from GHQ, interior ministry in Asad Durrani case
The ministry's notification came a day after the Inter-Services Public Relations (ISPR) said the former spy chief would be probed by a Court of Inquiry for views attributed to him in his book.
At the last hearing in January, the Ministry of Defence submitted in IHC a written reply opposing an application seeking the removal of the ex-ISI chief's name from the no-fly list.
The ministry said that Durrani had been a part of Pakistan Army for 32 years and had worked on key and sensitive positions. "The former ISI chief had been interacting with hostile elements, especially the Indian intelligence agency –RAW – since 2008 and his name was added to the ECL for anti-state activities."
The ministry had maintained that the inquiry against Durrani was in the final phase, saying: "At this stage his name cannot be removed from the no-fly list."
The ministry said that the book was reviewed from the security angle and according to the inquiry board, its content was against the interests of Pakistan.